I have a deep passion for giving my man my ALL when performing oral sex. I dislike the term "sucking dick" because I do MUCH more than that! You have to enjoy the process, appreciate the make and model of the penis, be willing to not breath for moments at a time, read non-verbal cues to get more familiar with what he enjoys most, and worship thy dick with your inner most passion. So take notes!
Some days I just feel like giving head, and only head. Most days I'm super selfish and going without any action in return would be of unsound mind. Thankfully, I like this guy and I didn't feel like engaging in full intercourse this particular day. So, I sent a text...
I want your dick in my mouth.
Then I sent a follow up text to show I have manners.
Please :-)
He sends back the thinking-face emoji and a question mark.
What are you up to, I'm trying to stop by.
I've just had plenty mimosas and my mouth is juicy, and ready to be penetrated.
Yes, bring that ass!
No, no, no, no. My body is off limits today, I just want to give you head.
Like I said, bring that ass!
I drive over to his crib in less than 15 minutes, arrival time 2:15pm. My mouth is literally watering in anticipation. Mimosas be having me feeling unstoppable, horny, and in charge! I attempt to make myself look like I haven't been drinking since 10am.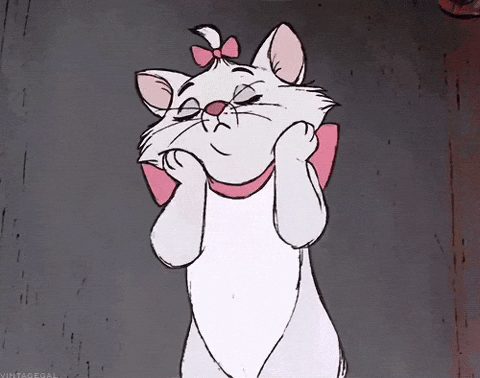 "You crazy, you know that?" He answers the door with a huge smile on his face.
"I'm the good kind of crazy." I push him away from the door, further into his living room. He falls on the couch in the perfect position for me to attack him. He's only wearing gym shorts, probably purposely to give me easy access. I pull his dick out and immediately start licking, softly jacking and speaking to his dick to wake him up.
"I missed you so much." *insert dick kiss*
"Mmmm you're so strong and juicy". *insert dick lick from base to tip.
"You deserve to cum in this pretty mouth." *insert dick completely in my mouth. My cheeks instantly filled with saliva, making my sucking super plump.
"Damn bae." He lets out a deep exhale. and slouched deeper into the couch. His dick was fully saluting me and I was ready to serve.
I suck the tip and as my juices spill down the sides of his dick, I use it as lubrication to glide my hands down his base. I circle my tongue around the tip of his dick and continue to caress.
"Take that shit off let me see you." I like taking orders so I took my clothes off. All while holding my stare at his dick.
I fill my mouth with a bunch of spit and drip it out of my mouth onto his dick.
I massage his dick with love and admiration.
"You have such a perfect piece of equipment." I wanted to take my time with his dick really show him that his dick is appreciated.
I love to deep throat his dick as deep as I can. Holding his dick squished between my throat canal. I try to swallow while his dick is in my throat giving his member a tight throat massage. Once I feel like I'm completely running out of air I release his dick and come back up for air.
I catch my breath and take this time to show the balls some love. I slide the juices from his dick down to his balls and gently massage it in.
"You want me to put them in my mouth?"
"Hell yea."
"Tell me."
"Put them balls in your mouth baby."
"Yes sir."
I better position myself on my shins so I can really show my thanks. I maintain my eye contact while I lick his balls before I softly suction his balls through my lips. I reach down to touch my pussy and she is wet as fuck! dripping down my lips. I rub my pussy juices and rub them on his dick.
I flicker his balls with my tongue while continuing my light suck. I bring my hands to his dick, and use my juices and the spit from near his balls and slide it up to the tip of his dick. I gently squeeze the tip of his dick and jack it with my wet hands. I move from his balls to his inner thigh. I kiss on them, and then lick a trail right back to balls and back to his thigh (that's his spot). All while twisting his dick head.
"I can do this all day." I moan as I continue to please him. I begin to press on his perineum, rubbing the juices around not quite playing with his asshole. He's not quite ready for that yet.
"I love the way you suck on this dick. Damn." He rubs his hand atop my hand like I'm a good little puppy.
I lick and kiss my way back up to the tip and smush the saliva all across my lips and tongue.
"You look so damn pretty down there." He reaches down to grab my throat. He slightly chokes me as I continue to suck his dick. He stands up and I manage to keep my lips locked on to him.
He grabs the back of my head and began to fuck my face. You could hear his dick penetrating the back of my throat as I gag and gargle. Every chance I could sneak a breath, I did. He kept fucking my throat until his nut shot straight down.
"Fucccck!!" His knees immediately got weak and he fell right back down on the couch. I swallowed all of his cum and I continued to make my way to his hard dick for one last lick. I licked his dick and then slapped it against my lips for one last dick worship.
"Thank you." I got dressed and gathered my things.
"Yo, you crazzzyyy." He laid there stuck.
The End!