I'm a busy professional with almost all my time occupied from Monday through Friday. My schedule makes it very hard to get out and meet people even on the weekends, so I take to popular dating apps to find interesting guys to chat with throughout my day. One of my favorite apps is primarily sex focused (literally just to find flings), but I hardly ever use it for sex. Mostly I enjoy playful sex banter, looking at dick pics and the occasional pussy pics too. Oh, and of the course the needed male energy I've been lacking lately.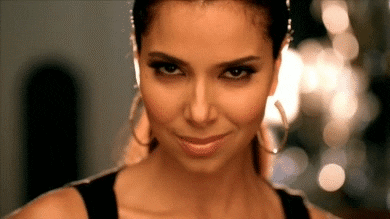 One night I got an inbox message from a gorgeous caramel complexioned gentleman. He introduced himself politely and with proper grammar, which caught my attention- especially on a sex app. I saw his pic and immediately went to his page to read all about him. He had a stunning body and to my delight the most magnificent long, thick- and uniquely shaped penis I've ever seen. And I've seen a lot.
The shape looked like a statue. Like a benevolent creator had hand carved it with precision. It stood straight up and had an extra thick base. It took me a moment to notice my mouth was open as I stared at his dick on the screen of my iPhone. As soon as I snapped out of my trance, I replied back to him and we clicked right away.
I noticed he lived out of state, which was interesting because I'm originally from the same area. We chatted back and forth for several months and before I knew it- it was time for me to take a trip back home to visit family. Although I hardly ever used this site for sex, this guy was so charming...so fine and clearly not pressed for pussy.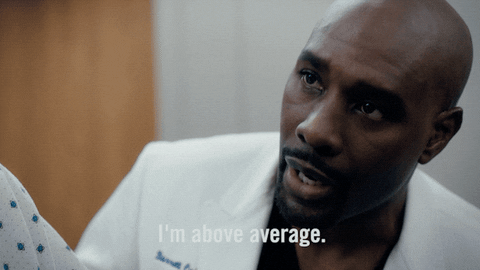 I decided I was going to meet him in real life and fuck the hell out of him on the same night! Now, I don't know about anyone else...but I'm definitely not the one night stand type of lady. I'd never met someone and had sex with them on the same night. But I felt like I got to know him so well over text and that statuesque dick pic was burned into my memory. I just couldn't let the opportunity slip away.
As my trip got closer, I found myself fantasizing about his dick at random times. What would that big, thick love muscle feel like? Would I be too nervous to enjoy it? Was I going to get cold feet and back out? I started getting more and more anxious! I waited so long...it had to be perfect.
So, I remembered trying these orgasm supplements called SheOrgasms. I'd tried them before and had great orgasms while masturbating, but I hadn't tried them with a partner. I loved how SheOrgasms made me feel, I felt a sexy powerful vibe; like a yearning for sex. My pussy would throb from just the thought of sex and I'd get so wet during my masturbation sessions that I'd wet my sheets and end up falling asleep with my toy resting on my pussy lips.
On the morning of my trip I popped 3 SheOrgasms pills and drank a big bottle of water. I arrived at my hotel with a smile, checked in and hopped in the shower with my deliciously scented sugar scrub. I had just hopped out of the shower and into my lingerie when I heard a knock at the door...it was him! I slipped on my see through robe, took a deep breath and floated to the door.
Oh...he was fine fine! I opened the door to find his beautiful smiling face. He looked just like his pictures, thank God!!! I hugged him and we went straight to the bed. I poured us some wine and we chatted like old friends- laughing and enjoying each other's company. As I finished my wine I started to feel my pussy throbbing and soaking through my lingerie. He must have noticed the look of desire on my face because he instantly took my glass and sat it down on the dresser.
As he came back to me on the bed he caressed my thigh and asked if I was ready for bed. I gave him a sexy look and stood up- I took my dress off and revealed my pretty black lace lingerie. The look on his face was priceless. I let him look me over, taking it all in- before I climbed back onto the bed and answered him..."yes, Daddy."
I saw his massive dick bulge through his pants. I swallowed hard. He took off his shirt and then undid his pants and all I could do was wait to see his magnificent cock in the flesh. I felt like I was breathing hard, my pussy felt like it was tingling and I heard myself moan by mistake!!! What was happening to me?!?!
FINALLY...he whips out this heavenly third leg and I almost gasped. Daaammnnnnn...I said out loud. He giggled. He climbed onto the bed and kissed my lips. His kiss felt soft, sensual and set off a chain reaction in my body. I rubbed both hands down his chest, gently pushing him away. As he fell back, I went in head first on that big ass dick.
My mouth was just as wet as my pussy. I licked and twirled my tongue around the head of his dick before sinking the rest of it into my mouth and to the back of my throat. He let out a loud exhale. I opened as wide as I could but eventually I had no more space and there was much more dick at the bottom! I held my breath and pushed more dick down my throat. Then I stopped.
I left it there. That big dick was all down my throat. He whispered, "fuck." I needed air after a few seconds so I came up for air just enough to allow it to pass by his BBC and then I deep throated that shit again. This time I choked, but I stayed with it. He whispered, "yeah" and put his hand on the back of my neck. I gave him all the dick sucking talent I had.
After a few minutes in, he asked me to take of my lingerie. I stood up so he could see me. When I went back to sucking that dick, he grabbed one of my thighs and pulled my hips to his face. We got into 69 and he ate the hell out of my pussy. Giving me one long deep lick at first..he whispered "mmmmm..." I could hardly suck while he went to town licking and teasing my pussy with his hot long tongue.
I couldn't stand it any more! I crawled off his face, turned to face him and sat all the way down on his rock hard statue of a dick. As soon as I sat down on it, I knew I fucked up. That was way too much dick, too fast. That shit went way up in my guts and I immediately lost my breath and tried to get up. He grabbed me by the hips and held me down. He must have had a few try to run from the dick in the past.
As I tried to catch my breath I grabbed the headboard. His dick felt like it was touching a new place, at the deepest depth of my pussy. It was sooo fucking good, too good! Too too good! I suddenly just climaxed out of nowhere- instantly gushing out a hot splash of water all over him. "Oh my gawd," I gasped in shock! I'd never cum so fast in my life!!! I covered my face in embarrassment. Damn! I busted quick
He grabbed my wrists and pulled me close to him, kissing my face and still grinding his fat cock in my pounding pussy. My eyes rolled back. He began to talk to me. "Damnn....that's how you feel? You cumming all over daddy's dick?" I told him I ain't know he had it like that and he replied "oh no? I didn't tell you?"My pussy gripped his dick in response to his voice. He whispered in my ear, "ooooh, I felt that." I rode his long pipe up and down until I got tired.
I climbed off of him and splashed my fingers in the puddle I made on his abs. He grabbed me by my hips again and positioned me face down, ass up. He then proceeded to wear my ass out from the back. I still hadn't recovered from squirting everywhere yet. I was too weak to even throw it back. I have never heard my pussy make that much noise in my life. It was sloppy wet and he was making that thing talk! He flipped me around so he can feel me splash all over the place.
He slid right back into me like a hand in a glove. My eyes rolled back as he gave me long, slow...careful strokes. He filled me up completely, hitting all my walls while wiping the sweat away from my face and looking me in my eyes. Every time he hit the bottom of my pussy I moaned so loud. It was feeling like ecstasy and I absolutely could not help it. Each kiss to the cervix with the tip of his dick made my pussy LEAK!
The look on his face was of pure concentration as he watched me react to him. After stroking me good for a long while...he put my legs over his shoulders. Bitch!!! He fucked me like a porn star, I was screaming so loud I had to cover my own mouth! At which point he told me, "uh un- nope!" And took my hand down so he could hear me. This nigga was nastyyyyy
He had my legs wide open for so long, my hip started to cramp. I was still soaking wet from cumming over and over, but I was completely exhausted and satisfied. I asked him, "Are you going to cum for me Daddy?" Do you know what he said? He said to me in a deep, aggressive whisper, "I cum when I want to." I came again instantly- that shit turned me all the way on.
So, I started to whine and beg him, sweetly, to please cum for me, moaning and asking him "please Daddy". I could tell I was breaking his concentration and finally he succumbed to my request. He let out a grizzly bear growl with his nutt.
I was a bit shocked at his growl as I collapsed into a heap on the bed. He ran to the bathroom and came back to lay on top of me a few seconds later.
It was the sweetest, most intense feeling as he just wrapped his body around mine and laid his head on my breasts. We laid like that in a blissful state until I realized I was snoring and jolted myself awake. This startled him too and as I looked in his eyes I realized he'd fallen asleep cuddled on top of me.
I pulled him back onto my breast, held on to him tight and drifted asleep again. The next morning, he woke me up by sliding that dick right back in my pussy and it was STILL WET! By the time he got through with me, I could hardly move. Every muscle in my body was sore, but my pussy felt amazing!