So many of you wonder how I came about SheOrgasms and what it's all about. Well, today I will share it all! I love to hear about people's journey and now I am excited to share mine.
Writing blogs for Melanin Milk has been so eye opening and inspiring. I meet so many great women, and I hear a lot of great stories. Apparently, compared to my sex life, a lot of women's sexual encounters did not compare. My sex life was "litty!" I was shocked, I thought we were all out here knocking it out the park! Even when I have a crappy man who isn't doing his job correctly, I know what I like and need so I compensate for his lacking so I ALWAYS cum.
All of that to say, I was inspired by the numerous women who came to me with their issues. Sexual issues that consisted of: not being able to focus, not staying wet, NEVER having an orgasm, not having the desire all the time, or energy, and women who always get bacterial infections, this and that, that and this. I was determined to find a solution! To help!
Rewind, I've always loved science, I received so many scholarships to attend this private Lutheran college back in Minnesota. I majored in chemistry with a minor in bio-psychology. I used that background to really dive into figuring out what I could create to help these women out here. I spent countless hours in the library and Barnes and Noble reading books (I didn't want to pay for, a bitch was broke) and documenting what women did years back in other countries.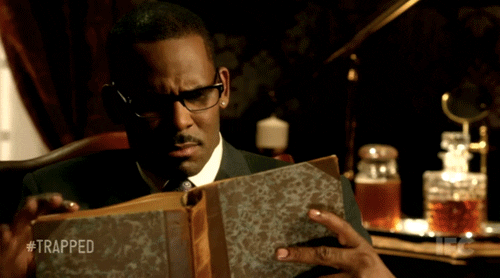 That's when I found out about the power behind herbs. I then switch my studies over to herbal medicine. I've always been an herbal girl, I like home remedies better than going to the doctor. So this stuff was super intriguing.
Once I found over 30 herbs that were used by women in other countries, I did individual research on each one finding the pros/cons and side effects. I narrowed it down to 15 and then repeated the process by now researching the benefits mainly focused towards vaginal lubrication, blood to clitoris to heighten climax, energy and desire, and total body arousal. Those 15 turned into 12; at that point I worked on 4 different blended formulas.
I found as many women as I could to try out each formula at a different dosage and the feedback I receive will be used towards my final formula. Some of the ladies took 1 a day for 30 days, 2 a day for 15 days, and some just popped 3 or 4 right before sex. I even tried a formula myself, and that shit was too intense, I was already an animal and my pussy was already juicy and magnificent, and the formula I had only made me even AMAZING!
Once I played around with the results I created 1 final formula which consisted of 9 herbs. I had only 10 women try out the final product. Women ranging in various ages, weight, and lifestyles.
Now how was I going to get started selling this? I didn't think this far ahead lol. I was only working my day job and didn't really have much money left over to fund this, only to pay my bills and live averagely. As I ventured to find a second job I also took this time to research the laws of selling herbal supplements and I figured out everything I would need to make this officially happen.
I got a gig bartending at a hotel, it was perfect hours. I would work 7:30 am to 4:00 pm at my day job and then sped to the bar gig from 4:15 pm until whatever time I finished up. It was usually anywhere between 11:30 pm and 1:00 am.
I was making some great money! I tried to save all of the checks which included credit card tips and my hourly wage, so that I can use that towards SheOrgasms. I got to splurged with my cash tips (online shopping, drinking, eating, etc.)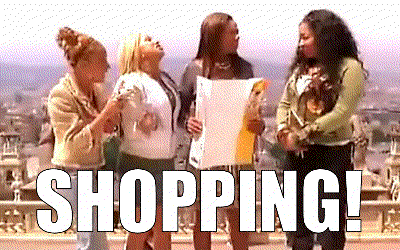 But boy was I EXHAUSTED! I saved up only $2500 before I decided to just quit the bar job. I couldn't function at my day job or make time to be the mastermind behind SheOrgasms. I bought everything I needed. All 9 herbs, capsules, bottles, bottle seals, capsule maker, etc. I created the logo and found a lady to create my labels. I also got my business tax ID, set up PayPal, got a PO Box and an online store. The money actually went a LONG way to get started.
I went to UNCC after hours with my homie who went to school there so that I can use the space in the lab to mix my formula fill capsules. I made 75 bottles to start.
I was officially ready to start selling in March. I posted about it on my Instagram, but wasn't really getting many orders. Maybe like 2-3 a month, things were slow.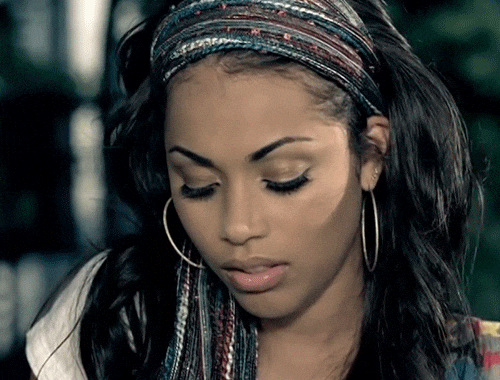 I was planned to go on Cocktales Dirty Discussions in May and I used that opportunity to talk about it there and give the ladies a free bottle so that if they had a great experience they would talk about it on the podcast. After the episode aired things started to pick up for me. They had a great experience taking it, so many of their listeners found me to purchase a bottle or 2. I was now selling 10-15 bottles a week!
Those 75 bottles we gone very fast! Lol I now had funds to make a more professional labels and order more product! And now here I am! I created an area in my home where I work on SheOrgasms, with by myself and even the help of some of my friends.
The reviews the women were sending back to me was phenomenal!
That is what SheOrgasms is doing for women, turning their pussy into sunshine!
So SheOrgasms is different for each women, since all of our bodies are completely different. Also taking into consideration health conditions, eating habits, your connections with your partner, your water intake, etc. The main benefits are:
Mood enhancer

Increase energy

Balance PH levels, and overall vaginal health

Regulate blood flow to clitoris to heighten climax

Increase vaginal wetness

Increase desire and hunger

Total body arousal and nipple sensitivity
You may experience all of the above or some of the above. But this product is not a one night fix type thing. It's meant to be a lifestyle change, helps make you great overtime. Even though you may start seeing results same day, the true powers take time. So eventually you will experience all of the benefits instead of just 2 or 3.
I don't know the last time a nigga had to spit on my pussy to lather it up! Hahahaha
But in all seriousness my purpose is to make all women great! Rather you're single, married, or a hoe. I want us all to be great! Feminine energy is powerful and the power of the pussy is real! Get on board!
Click image below to order yours! Since you've made it to the end of the blog post use promo code: HISTORY for $10 off your purchase!
Happy Cumming!!
#femaleenhancement #sheorgasms #orgasms #femaleejaculation #supplements #allnatural