Spoken Fantasy - The Intro
I didn't think fulfilling one of my deep, raw, uncut fantasies would happen so quick, and on such a grand level. Yes, I am very bold, and I take risk in life, with about 3 minutes of weighing the pros and cons of a situation. In this case, I was a bit more reckless and daring than normal. I could have gotten kidnapped or even killed on this sporadic trip I took to Dallas, TX. But if you can't tell, I didn't die, and I am here to share the entire story (most of it).
It all started with a DM.(I covered IG names and photo for privacy)
So I get a message request from someone I wasn't friends with yet. I usually ignore them for a few days, but for some reason the profile pic intrigued me. We'll call the Instagram name trueebonybdsm. The message read "I read Unspoken Fantasy, I was hoping you would be interested in turning that into reality.."
If you aren't a regular Melanin Milk reader, Unspoken Fantasy was a previous post I wrote about how I wanted to be tied up, and spanked, be submissive, and just experience bdsm as a whole, basically. At that time, I sent a friend request to see more pictures and see if this was a man or woman messaging me, the profile was set private. I soon found out it was a couple and the woman was messaging me. A beautiful older thick black woman. Her and her husband who appear to be very affluent, live in Dallas, TX in this lovely, obnoxious mansion. Per her instructions in the DM, I send her my email and I wait for a reply. After lurking through her profile, I'm kind of anxious and excited! She emails me inquiring more about myself, who I am, where I came from, what I enjoy, my fears, my proclivities, and other basic personal questions. As casual and easygoing as I am, I open up and share things about myself. After about a week of emailing back and forth we exchange numbers. I Skype with her and her husband, they were super outgoing, and funny. The way they interacted with one another was admirable, it was turning me on the way he would look at her when she speaks. After chit chat, they gave me a grand tour of their home. Once they got to the basement, I'm over here like...
Wow, this is fucking great! They have a whole dungeon set up of chains hanging from the ceiling, anal hooks, cages, whips, ropes, bondage benches and beds, arm binders, gag balls, cuffs, harnesses, chastity belts, collars, muzzle gags, shackles, sex swings, a gynecologist table, a whipping bench, floggers, nipple clamps, paddles, A FUCKIN' fucking-machine. Yo! I can go on and on! They see and hear my excitement, so they extend the offer of an invite. At this point nothing is keeping me from saying 'No'. Then she hit me with...
"So if you're up for it, I'm going to send over a waiver of liability agreement for legal purposes. Definitely read through it, and make sure everything looks fine. Once you sign it and send it back, I will book your flight, and PayPal you some spending money for any expenses you may have during your trip."
"OK, sounds like a plan. I'll get back to you in a couple days. It was a pleasure speaking with you both! You have no idea how excited I am!"
I take the next few days to read over everything in the waiver, it was a 12 page document. Covering things like injuries, marks left on the body, no contact privately to either spouse individually, non-disclosure of location, no photographs or videos, no revealing of their identity, etc. It was a whole bunch of shit. Made me rethink the whole thing. I talk to my closest friend about it, and she was straight up like "Bitch, fuck no!".
She's right, this is fucking crazy. I'm signing a waiver saying if I die, get harmed, end up traumatized, paralyzed, numb, scarred, bruised, or injured in any way, they aren't responsible at all. But, what are the odds of that shit happening to me? I like to think I'm invincible. I ponder hard on it, I weigh the pros and cons, I meditate about it, and then I slept on it. Woke up feeling powerful and sure like...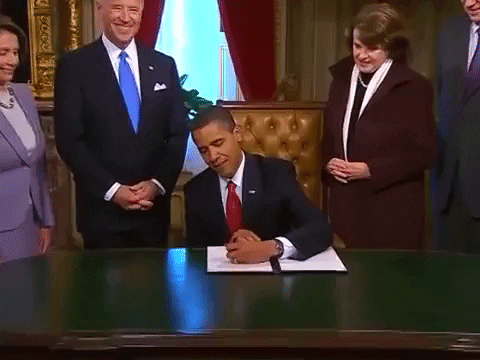 I scan and email trueebonybdsm my signed forms. Requesting she books my flight for Friday night to Sunday afternoon, so that I don't miss any work, and no one will really notice I left.
Friday: 6:45pm-ish - CLT Airport
I'm nervous as shit. Sweating, tapping my foot, biting my nails, straight freaking out. I run to Starbucks grab an Iced Chai Tea latte, extra chai with soy milk, and immediately became calm again.
I preview everything I brought in my head to make sure I wasn't missing anything important. I simply just brought 1 club outfit, and 2 regular day dresses, toiletries, a sexy lingerie one piece, and that's pretty much it. She said I wouldn't need to bring anything but clothes, they have everything else covered. My flight boards at 7:50pm, LET"S GO!!!
Friday: 9:52pm - DFW Airport
I immediately turn off airplane mode and text trueebonybdsm to let her know I landed. 15 minutes past, no reply. I'm like "what the fuck!" Thankfully I'm still on the plane because I'm all the way in the back. I don't even have an address to where they are, or where I should go. She told me she will provide me further details once I have arrive and contacted her.
About 1 hour and 15 minutes later...
I have called this lady at least 12 times, and sent about 15 text. I'm freaking out, getting super irritated trying to figure out a plan B. I don't know any fucking body in Dallas. As I sit on a bench near the arrival doors, my phone finally rings, from a private number. I eagerly answer with a annoyed tone.
"Yes?"
"Is this Ms. Melanin Milk?" A deep voice resonated through the phone.
"Yes, who is this?"
"You're driver, I'm out front near concourse A5 in the black Bentley SUV, do you need help with bags"
"No, I just have a carry on, I'll come out."
I took my time walking outside, until I saw the lovely strong, tall, dark chocolate man holding the backseat door open to this smooth, shiny ass luxury car/truck looking thing, I had never seen this car before; it was quite sexy. I put a little pep in my step. He greeted me and told me that he'd be dropping me off at my "room" and I have 45 minutes to shower, get dressed, and come back to the vehicle where he will be waiting for me out front.
After driving for about 40 minutes, we drive past this large home, and continue down the dirt driveway passing the mansion to where a small little cottage was.
"We're here!" He comes around opens my door, and hands me a key. "This is for you, it's 12:05 now, so come back out before 12:50 and I will bring you to trueebonybdsm. Take advantage of the mini bar, and snack bar to pregame, you'll thank me later."
"Thank you sir, I will see you shortly."
OK, so I get in this little mini house, and I wish I could share the pictures I took (but for contractual reason I cannot) It is absolutely gorgeous. I head to the mini snack and liquor bar, and see options of gin, tequila, cognac, vodka, liqueurs, mixers, ice, and even a shaker. Everything I need to make my lovely gin & tonic with a squeeze of lime. That always gets me feeling right. I pull the snack drawer open and it's not chips, Starburst, and pretzels like I assumed. They have drugs labeled and assorted for me to choose from, mostly prescription pills of all sorts. Check this list out:
Cocaine

4 Cannabis options

MDMA (Ecstasy/Molly)

Ativan

LSD

Butorphanol

Codeine

Darvocet (that had a warning sign next to it)

Hydrocodone

PCP - Ketamine

Mushrooms

OxyContin (I assumed was what I knew as oxycodone)

Percocet

Xanax
I decide to pop a Percocet because I like that Future song. All that other shit, I had no clue what it was or how my body would respond to it, and I sadly don't know how to roll up weed, so I left that alone too.
I shower, get to smelling all delicious and change into my sexy lingerie, and slip my club dress over it. I have 15 minutes left, so I put on subtle, natural make-up, and drank my 3rd gin & tonic. I wasn't feeling the percocet yet, so I popped a molly and headed out the door!
"Excuse me!? I'm ready to head over to trueebonybdsm!"
To Be Continued...
Spoken Fantasy - The Climax
Released 6/10/2017