So many people want to know about Kay. I have been so private and focusing on MY happiness and MY success so sharing my life hasn't been my top priority. I had to learn to put ME first and stop trying to tip toe around people's feelings, go out of my way to help others be happy, pour my bomb ass energy into miserable people's lives, and going out partying and drinking forgetting about what's important in my life and for my future. Once I learned that, I started truly seeing my life unfold for the better. I want to brag and boast about it now, because through all my hard work, I deserve it! :-)
We hear this saying often, "I'm living my best life!" What exactly does that mean? Some seem to think it means one is being a mega hoe (which might be true for me), one finally got money and is spending it recklessly (which might be slightly true for me), or they're saying it so that others can think they are doing great when they're actually miserable as hell. Well, I can genuinely say, "I am living my best life!" Plus or minus a couple things I'm still working on.
But here are the 7 ways I am living my best life!
1. I Am Having Some Great Sex!
We all know I like to fuck. Not just your normal everyday sex, but I like to have great, mind blowing, toe curling, juices splatting, cervix hitting, nasty, memorable sex. Sex genuinely makes my mood better, when I don't have sex I feel myself getting super irritable and crabby. Plus, I have 4 great men on my roster giving it to me exactly how I want it, and when I want it. We will call them Matthew, Mark, Luke and John.
My main boo - Luke I might be low key in love with him. The day I fell in love with him was when we meditated together and then glided into sex. This man hit my solar plexus with his energy and his dick and I didn't know what to do with myself. His hugs are heaven, and his kisses are bliss and he eats my pussy as if it's the freshest most delicious peach of the Seychelles Islands of Kenya! He's just so fucking dope! That's Luke. Mmmm, Luke!
Matthew - He's a semi-older guy that I used to fuck with back in the day super heavy (a year ago) like almost everyday. We would fuck any and everywhere, at my house, his house, the car, the balcony, the public pool, anywhere. We would sit in his house all day Sunday just naked, fucking every time his dick got hard again. I couldn't keep his beautiful dick out of my mouth, I always wanted to suck it, he taste so good. His moans alone would make me suck him more devour-ously. Then I stopped talking to him because he gets super belligerent when he drinks. I liked it at first because I like an aggressive man and being man handled so I enjoyed it a lot. Until he threw my stiletto at me puncturing my leg. I had to cut him off. The nigga became psycho, I'm sure he was dealing with some emotional demons or something! But I was like...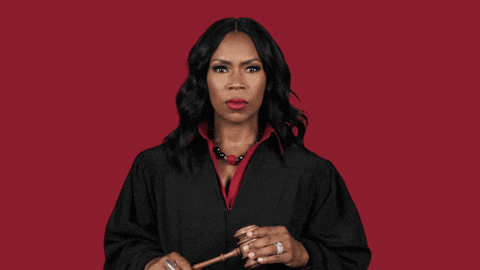 Well that anger towards him only lasted for a few months. I missed his fat juicy dick! His stamina, his ability to keep hard after hella rounds, his capacity to make me laugh and nut all at the same time. He's a homie, a friend, and a headache but I enjoy him. We now only fuck occasionally instead of all the fucking time like before. But he is still putting it down!
Mark - He's the perfect fuck buddy. He is a master of hitting it from the back in as many different ways possible, and boy is the dick great! He hits me when he needs some pussy, and I hit him whenever I need dick. We don't go on dates, we don't really text much, we fuck, drink and smoke. But we do have great foreplay conversations that makes the sex more intense.
John - He's convenient good dick! He lives 2 seconds away. He's a passionate lover and we share the same music taste. He's a handsome, tall skinny nigga with a big dick. He's a fun! That's it.
Lastly, I am not just hoeing around I am enhancing my health. If you didn't know having sex regularly has some amazing benefits:
Improves heart health - Sex is exercise

Decreases heart disease

Huge stress reliever and mood booster

Helps you sleep better

Increases labido

Relieves menstrual pain

Boost immunity against cold and flu
Stop having bad sex and treat yo self! Start taking SheOrgasms daily natural supplements to help you get yours every time! I'm a faithful user, are you?
2. Bank Account Is Sitting Pretty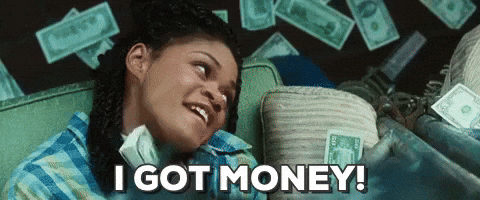 When I tell you I was broke this time last year, I was broke. Now don't get me wrong I had a decent job, and could pay my rent and other bills, but I barely had much leftover for fun and leisure. I had to check my Bank of America app before any purchase could be made lol. Since SheOrgasms, Melanin Milk and other little projects on the side I have been able to create a substantial monthly income on top of my 9 to 5. I continue to manifest abundance in my life and I am working on mastering manifesting with my orgasms, but it's difficult for me sometimes. I have found great business podcast that educate me to continue to be a great boss ass business woman.
3. Skin Is Glowing & Body Is Healthy
I appreciate my body so much more, although some days are better than other. I exfoliate often, and use a facial cleanser on my face daily. I went ahead and spent $75 on product for my face and it was worth it. My skin is clear, vibrant, and smooth. I've been going to LA Fitness since February tryna get my body on point, now I can't say I'm in there every day like I wish, but a good 2-3 times a week with my schedule. I have cut meat semi out of my diet I eat it like once or twice a week, I been cut dairy (minus feta cheese, I love that shit). And sex is my #1 cardio! I'm doing pretty decent in this department but I know I could be doing better. I'm trying hard not to resort to surgery to obtain the body I really want.
4. Travel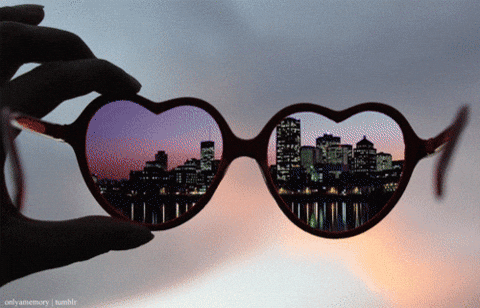 Every chance I get I leave! I don't mind traveling by myself, with a friend, or a new fuck buddy. I just wanna get away! For 1 day, 2, 3, 5, or 7! Count me in. I don't care if it's a staycation an hour from my house. This year alone I've been to 4 different states. I have Mexico planned for November! I've been to Cuba, California, Lake Tahoe, Phoenix, plus many many places! But still have so many more to go to. Traveling makes me feel so accomplished. I get to try new shit, sleep somewhere new, fuck random people, network, and see new things! What more can I ask for.
Just because I want us all to be great, check out www.misstravel.com It's a hidden gem!
5. Comfortable With Your Sexuality
I want the dick!! I accept that, I own that and I am honest about it. I am comfortable having sex with who I please. I know that I have the power in my pussy. I can do whatever the fuck I wanna do and it makes me feel so liberated, powerful, satisfied, and sexy. Can you say the same?
Writing about my experience and being honest with my partners has made me become more comfortable with my sexuality. I have owned the fact that I also enjoy women!
I love me a beautiful ass, and juicy titties. I enjoy when a woman licks my pussy. I love sucking on nipples. I know what I want, how I want it, and how to ask for it.
6. Pursue Your Dreams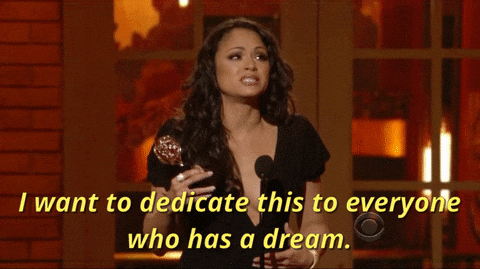 Meditating, reading self help books, talking to close friends, and staying focused has really helped me continue to pursue my dreams. I started SheOrgasms with my hard earned money. I do EVERYTHING by myself (with the help of some great friends here and there). I mix the SheOrgasms formula from scratch, fill the capsules, place the capsules in the bottle, label the bottles, seal them, and ship them. There is no middle man, no cooking of ingredients, all natural and raw!
I find time to write blog post between all of that, a full time job, a social life, and tryna get fucked on the regular. It's fucking exhausting. But so fucking worth it. I know it will all pay off, and I am patiently awaiting it.
7. Surround Yourself With Loving Friends
I love my bitches, and my bitches love me! Ayyyyeee!!!! When I tell you I have some of the dopest friends in my life. Funny, happy, spontaneous, smart, wild, loving, genuine, just fucking amazing! I sometimes wonder how I became so lucky. I almost cry when I think about my friendship with my sister Brittany. I get so excited when I think of my bestie Paris. I feel a hug and feel loved when I think of my bestie Alix. I feel so inspired and brave when I think of my bestie Deja. I feel so successful when I think of my homie Parker. I feel so sexy when I think of my friend Christian. I can't wait to send us all on a trip to Jamaica or something so we can fuck on Jamaicans, glow in sun, and eat some great food. Most of all create more memories! Love y'all so so so much!!
Continue to rock with me during my journey. Watch my growth. Be there when I'm successful. And continue to support me the way you do!
Love Always,
Kay