So I know I have been M.I.A, but that is because a nigga has been fucking the ghost out of me. I have been having entirely too much fun with him. To the point where a old boo texted me to slide through and I hit him with the, "I am getting fucked by a man so good and consistently, no other dick is needed at this time in my life. Try me again in a few months." He couldn't do nothing but reply "I can feel that." So here I am standing 5'10 and solid high number in pounds (which you don't need to know the specifics lol), getting handled by a skinny fella. I'm obsessed!
So rewind...
I met this guy, we'll call him Chance. Tatted, dreads, dope swag, cute smile, artistic, nasty, spontaneous, and an owner of a perfect dick.
One night I was invited to a swinger event out in Matthews by a lady friend who was once a BDSM professional. I wanted to go so bad but I had to work that night so I didn't think I'd make it. Thankfully, I got off work early that night and was feeling a bit impulsive. I quickly shower after working the bar all night, and threw on some skimpy clothes on.
I have dope ass neighbors so I swing by to see if they wanna slide through to the swinger's party with me. I get over there and there is a new guy present that I had never met, a guy I now know as Chance. They chillin' mad hard, smoking and watching TV. I pitch to them the event and 2 out of 3 of them agree to attend, including Chance. We take a few shots of tequila to get some liquor courage.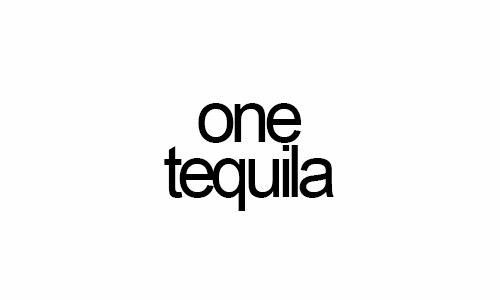 They follow me to Matthews. As I'm driving I pop 3 SheOrgasms supplements and chase it with some tequila to get me warmed up for the shenanigans I might get into. I have 3 home girls they're telling me to hurry and come through. The party started at 7pm and it's now close to midnight, so I'm trying to race there thinking I have missed all the fun.  
I made a mental agreement with myself that I was not having sex with anyone that night. I just wanna get my pussy ate, watch people have sex, and walk around naked.. 
The LIES I tell...
The atmosphere immediately triggered me to remove my clothes. I saw my friend in the hot tub making out with a man, and another man sucking on some ladies wet nipples in the same hot tub. 
"Get in with me" I convince Chance to join. He wasted no time taking all his clothes off and hops in after me. 
I'm caressing his dick under water, and he's slightly pinching on my juicy hard nipples. He's all swagged out with his cute little shades on while we fondle one another.
"I've always wanted to give head under water!" He looks at me like I'm crazy.
"How long do you think I can do it for?" He doesn't reply. I'm just really feeling myself, I'm horny, and I think he is just so freakin' cute.
"I can hold my breath for about a minute and a half." Everybody in the hot tub was now intrigued, and all focus was on me.
"Don't worry bruh I'll time her!" The man at the other end of the hot tubs props himself upright and gets his watch ready to time me. They turn the Jacuzzi bubbles off so that I can perform better.
"Go ahead then" Chance signals me to get to it.
I pull my braids up in a top bun, take a gulp of air and then I dive in. I'm semi-holding my breath while his dick is literally going in and out of my mouth. I'm wrapping my tongue around the tip, deep throating and enjoying feeling his dick throb in my mouth. I'm enjoying it so much I forgot I was underwater.
I accidentally swallow some water and began to cough as I lift my head from sucking his dick. I come up for air.
"47 seconds!" The man shouts out in amazement.
"She was actually sucking that shit too!"
I regain my breath "That was so fun, I wanna do it again. for over a minute!" It seemed like I did it for way longer than 47 second.
After attempting it again, I only lasted for a measly 14 seconds lol. I give up that task and continue to play around and chit chat with Chance. Ask some questions I should probably know about him since I did just had his ENTIRE dick in my mouth. 
We get out of the hot tub, I put my lingerie one piece back on, still dripping wet. I walk inside the house, and immediately my home girl starts smacking my ass, splashing the water all over the place.
"Girl you look scrumptious!" She's definitely my hype girl.
She inspires the home owner to want to smack my cute little booty too. I get on all fours, arch my back and let her do an ass smacking session on me in front of everybody. She is very much enjoying every second of it as Chance sits back and observes.
 I move to the chair, low key my knees were slippery so I needed a better position to endure the impact.  They take turns whipping my ass.
We continue to dance around and converse with everyone throughout the night, as folks begin to leave. We finally decide to make our way home around 4:30 AM. 
My neighbors goes into his townhome and Chance comes into mine. We smoke some weed, and I pour myself a glass of red wine. He embraces my body as I wrap my arms around his. We stand there hugging for what seemed like 10 minutes. Rubbing one another up and down, kissing, gazing into each others eyes. Next thing you know he has me bent over the arm of the living room chair. He pulls my thonged onsie to the side, and shoves his dick inside me. Grippin' my waist as his little ass fucks the shit out of me. He already knew I was wet, as I was leaking down my thigh. I could tell he was drunk and horny the way he was deep inside me.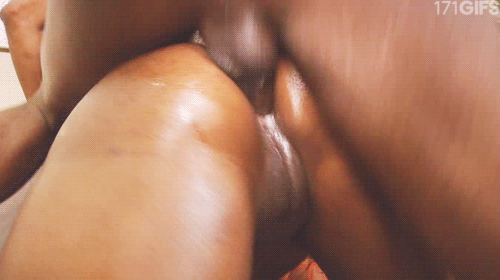 He's so deep in my guts, I push him back and walk over to the center of my sectional and assume the position I want. 
He steps back to stare at me, I can hear him licking his lips. I pull my thong back to the side so he can come back and finish what he started. He rubs the tip of his dick all around my vulva lubing his dick with my wetness.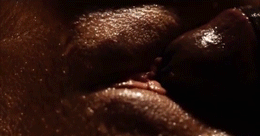 I bring my finger around to rub on my clit. He smacks my hand away, and replaces it with his mouth. With his tongue stretching to my clit, his nose was damn near fucking by butt hole. he pops back up to shove his dick back inside me. He fucking me so hard my juices are gushing out splashing all over the walls and couch. I'm cumming so hard!
He steps back and shoves his fingers inside me, making me splash even harder. He presses in all the right places inside my pussy. Next I feel a sharp slap on my already sensitive ass cheek. I scream so loud in pain.
"Fuck!" I slide my ass off the couch rubbing my cheek.
"I'm sorry baby." He lifts my body so that I am leaning on the couch from the floor. 
He begins to give me precious after-care to my ass cheeks. All while rubbing on my insides of my lips. 
"That feel better?"
"Yes" as I drift away into a slumber.
Little did I know he was NOT done. He puts me back on the couch and starts to lick my pussy. I shouldn't even say lick, this man manged to guttle my pussy, as if he was quenched for thirst. Easily cumming into his mouth and he didn't flinch not one time, while I drowned him in my juices.
"Let me..." incapable of handling more, I move his head and switch places with him. I get on my knees and suck his dick properly with a bit of savage. Gagging so that I can secrete more saliva, to rub around his dick.
 I sucked on his dick until he pushed my head away.
"Turn around." I assumed the position again and he continued to jack his dick until he nutted all over my ass cheeks. His body leans on top of me as he regains himself.
"That was so fucking good."
"I know."
"I want more!" He laughs as if I was kidding. 
After laying there exhausted for maybe 5 minutes, I invite him upstairs to my bedroom.
He waste no time leaning me over the bed and fucking from the back again. I'm thinking to myself like damn nigga how you get hard again already! But I was not complaining, I was ready!
 He's pressing down on my hips and jabbing me deep. He grabs my butt cheek to spread them apart so his little ass can get deeper. My eyes are rolling to the back of my head as this is the 5th time I have cum tonight. I feel weak, light headed, dizzy. I honestly feel like I'm about to pass out. Instead I nutted harder than ever. He felt me cumming all over his dick. He immediately removes himself, flips me on my back and tries to catch it in his mouth. 
I put my finger in my ass to make my orgasm last longer. I am making a massive mess at this point! After exhausting my body of all liquids lol I was determined to make Chance cum again. I suck his dick trying hard, putting in all my best work, he doesn't cum and after 20 minutes I damn near fell asleep with is dick in my mouth.
We both pass out naked on my bed and the fucking did not stop there...
Please reload