Reader Submission! IG: @1more_chance
My man, G, and I were always looking for new and exciting ways to take our sex life to the next level. It was refreshing to be with someone as open minded and risk taking as I am, and in a way it felt like sex brought us closer together emotionally. With that being said, it wasn't a surprise when I gave him the unexpected answer when he asked what I wanted to do that upcoming weekend.
"Baby let's pop a pill, smoke a lil weed, sip something, and phone a friend... a girl friend."
"Bet," was all G replied with. The way he smirked and shifted in his seat let me know I was in for one hell of a ride.
By the time Friday came around, I had already asked my home girl, Shyanne, if she was down to join our weekend festivities. Shyanne and I always maintained a great friendship throughout the years. It was so great, in fact, that we never had any problems with hooking up from time to time. I couldn't think of anyone else who would've been the perfect third wheel for G and I. Hey, that's what friends are for, right?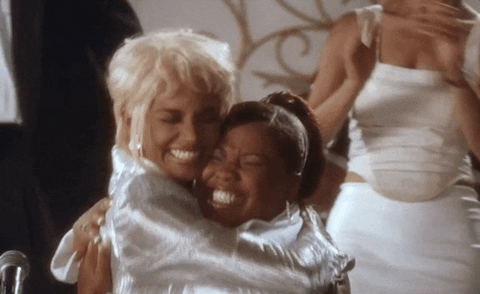 Saturday night came quickly. My adrenaline began to rush as I showered and dressed myself for the occasion while G was gone to pick up the party favors. I opted for a royal purple matching bra and crotchless panty set with a pair of black heels that laced up my legs. The look on G's face when he walked through the door was so intense that I could feel him piercing through my pussy. He wanted me just as much as I wanted him, and as tempting as it was, I couldn't allow us to start without our guest star, Shyanne.
Fortunately, Shyanne didn't have us waiting long. She knocked on the door around ten that night. G had already prepared our blunts, x pills, and drinks so no time would be wasted. Our living room was dimly lit and sounds flowed softly.
"Hey girl," I smiled as she walked in the door wearing a tan colored trench. I could only imagine what she was hiding underneath.
"Damn you look so edible," Shyanne said as she tasted me with her eyes while letting her hands caress my exposed ass cheeks. I moaned as she allowed her acrylic finger nails to gently graze my soft skin. G watched from the kitchen as silent as a mouse.
"Mmm... likewise. I can't wait to see what you have on underneath."
"You don't have to wait." Shyanne slowly untied the belt on her trench. Bright sunshine yellow greeted my eyes as I took in the view of Shyanne's bikini top that tied around her stomach and cheek-less panties that accentuated her every curve. She was a tall, lean glass of milk and I was THIRSTY AS HELL!
G walked over to us with a very noticeable erection poking through his basketball shorts. I could tell he was ready dive in the both of us.
"Let's get this party started ladies," G said as he handed us each an x pill and a glass of Crown Royal. We tapped our glasses and took everything down with ease as G lit two blunts. I couldn't keep my eyes off Shyanne while we took the time to pregame before the main event. She really knew how to bring out all the bells and whistles whenever we decided to get freaky. No wonder every man and woman wanted to lock her down.
I knew the pill was kicking in when the fabric of the sofa seemed to entice every part of me that touched it. G must've sensed that I was getting that feel good feeling because he didn't hesitate to pull my breasts out from my bra and suck my nipples. I moaned lightly while never taking my eyes off Shyanne. I watched as she moved her panties to the side and began to rub her forbidden fruit while watching G devour my breasts with his fingers inside me. The dancing dim lights from the candles allowed me to enjoy the view of her glistening pussy while she rubbed in a clockwise motion. I could tell he was getting turned on by her as well, by the way he flipped me over and quickly slid his dick in me. He effortlessly pounded my pussy while watching Shyanne play with hers.
"Let's eat," G said to me as he stopped fucking me from behind. He grabbed my hand and led me to the other side of the sectional where Shyanne was. I got on all fours in front of her and placed her legs on my shoulders. I could feel G's thick tongue swirling and flickering my clit as I French kissed Shyanne's. The sounds of tongues smacking and moans filled my ears like the sweetest music I ever heard. I parted Shyanne's lips with my tongue like the Red Sea and allowed my tongue to trace the letters of the alphabet from top to bottom, getting her soaked along the way. G made it hard for me to focus on pleasing by tongue mopping me from my ass to my pussy.
G then took his face away from my wetness and slid his erection right back where it needed to be while I continued to devour Shyanne.
"Eat it up baby," G moaned while stroking me deeply with my cheeks spread wide. The sounds of stirred mac and cheese filled the room and I could tell Shyanne was enjoying her views from up top.
"Fuck her good G. She can take it."
Without warning, G crossed his arms across my lower back and pounded me from behind. Shyanne never took her eyes off the back action as she grabbed my braids and pulled me closer to her wetness. I was in heaven!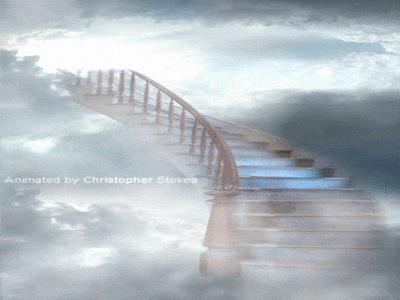 The feeling of G's balls slapping against my clit was sensational. That dick was digging deep with every stroke, and Shyanne kept cumming all over my face as I moaned with a mouth full of pussy and a pussy full of dick.
When he felt me cum again, he pulled out, took the pussy away from my mouth and put his dick in my throat. I gargled that dick as if my life depended on it. He slurped and licked all on Shyanne as I tried to suck the life out of his erection.
I then guided G's dick to Shyanne's hungry pussy while she stretched out on her back on the sofa. It looked so good gliding in and out of her tight lips. I didn't hesitate to lick that clit and the dick as G maneuvered in and out of Shyanne. When she squirted, I quickly caught all of what she had to offer in my mouth and swallowed with ease. Damn Shyanne! He sneaks in her back door and she begins to rub on her nipples because I know that makes her cum even more, so I put her breast in my mouth while G continued to fuck her.
He is fucking her so good, it's turning me on.
G then stacked Shyanne and I like Pringles. While she stayed on her back, I straddled her while facing her, making our pussies touch while we tongue kissed. G took turns stroking us both. A few strokes for me. Then a few strokes for her.
It drove us crazy to not be able to cum on the dick so I repositioned myself and 69ed with Shyanne until we both came simultaneously. I fingered, sucked, and tongue fucked that pussy until my chin was dripping with her juices. G stood there watching and stroking his dick, moaning every time one of us came. This shit was s magical!
The pill had my pussy throbbing for more dick.
"Come fuck me Daddy," was all I had to say for G to sit on the couch with that dick standing tall for me to sit on. With my feet on the sofa, I rode him reverse cowgirl while Shyanne was on her knees licking on us. The dick and tongue pleasing me made me cum all on G's dick, and Shyanne was nasty enough to catch every drop that oozed down G's shaft and balls.
She gobbled the dick as soon as I got up from it and then positioned herself to get some more of that dick too. She threw that ass back while laying on the couch. G signaled me to come lean on my couch so he can finger fuck my pussy at the same time.
I reach down to play with Shyanne's clit while he tears her pussy up. G's grunts are getting stronger so I know he's about to cum. I make my way around the couch to get an up close and personal view while massaging her beautiful ass. They both moaned in unison and when G came..... He pulled out and showered my face with his cream filling. My eyelashes, nose, and chin were dripping with his sweetness. Shyanne then french kissed me, licking the cum off my face and giving me some to taste. Damn! I can't wait til the next round.
The End!