Disclaimer: This post is super PG and innocent! Nothing sexual happens, but the build up is worth reading because part 2 is going to be so incredibly NAUGHTY!
I just recently got approved to have access to The Black Dungeon (TBD). I have been on the waiting list since 2016! If you never heard of it, it's an underground, discreet platform similar to 'Backpage' but for the rich, exclusive, wealthy, and famous people. They go on there because TBD has a 100% discreet success rate. No celebrity wants to be exposed or ruin their career because of having kinky fetishes and desires.
So I'm scrolling through the pages and after going through the first 6 pages, there is one post title that finally catches my eye. It reads 'Beyoncè Impersonator' I click the link and the post is simple, it says: "Talk like Beyoncè, dress like Beyoncè and partake in unapologetic fun with a God." The bio is super vague. User: LVD68 Location: Hidden Hills. Occupation: Artist. Age: Between 30-40.
I thought to myself... this could be fun. Whenever I'm drunk on wine I like to think of myself as Beyoncè anyway so this will be easy!
I submit my request to speak with LVD68. In the Black Dungeon it's kind of like an interview, you submit 3 photos and a paragraph about why you would be the perfect choice. The representative on the other end reaches out to the person who submitted the request and you just wait until the requester responds. You never talk directly to that person, there is always a middle man. If the requester likes what he sees he lets the rep know and then we proceed to chat through a separate app called Wickr Me. Conversation is going well, I'm making him laugh he compliments the fact that I'm sexy, naughty and funny which is a rare find. At this point I still have no clue who I'm talking to. I ask him for some type of picture, I have to make sure I'm not talking to some old creepy white man. In Wickr you cannot screenshot anything, and images and messages only appear for however long you choose. An hour or so waiting for a pic, I get a image of a brown skin tummy, it had a little V cut indent leading down to his dick. The image stopped right at his nigga nappy pubic hair below his ab-less stomach. I stroke his ego a bit, telling him that was sexy and how I can't wait to do things to his body.
Definitely not this pic, take away the sexy abs and the nice cargo shorts. but this is what I saw in my head. Our conversation continued on sporadically over the next 3 days. I get a notification at 8am from The Black Dungeon, it's a request to meet tonight at midnight (mountain time). The rep says if I agree, she will coordinate everything and give me all the details needed. I inquired about what would me 'agreeing' entail. I'm in Charlotte so I would be agreeing to fly to Los Angeles, a personal driver would be driving me to the location in Thousand Oaks, CA. I would be staying at an Airbnb and then fly back out the next day around 6pm. I will be getting compensation for food and my travel time. Because legally I can't be compensated for the nasty sexual acts we'll be partaking in. I call my best friend/sister and tell her about it, and get her input whether I should go or not. She of course hypes me up, so I send the representative my confirmation.
The rep has all my information from when I set up my profile so she books my flight, sends me details and even send a car for me in Charlotte to go to the airport. Everything is made simple for me. Before the car comes I quickly run a few errands, I need 2 Beyoncè wigs, a new outfit and get my eyebrows threaded. It's 11 AM my time and my flight doesn't leave until 9:05 PM EST. After ruining around all day, I hop in the shower. I'm fantasizing about who the hell I could be going to meet. I have never even heard off Thousand Oaks. I dry my hands off and reach for my phone as I continue to shower. I Google map where it's at, and it's super close to Hidden Hills. I then continued to Google what celebrities live out there. To my surprise I found out 3 niggas that live out there, The Weeknd, Kanye West, and Drake! Plus some other D list celebrities, but I am hoping for an A lister! Drake to light-skinned for the image I received so I know it ain't champagnepapi lol
I finish getting myself together and packing my overnight bag. I bring a few toys, my vibrator, and ropes just in case. My ride pulls up and I am on my way...
"Hello Miss Jones, I am Kyle I will be your driver. Do you have a music preference?"
"Why yes I do... Please put on some Beyoncè please." I jam my way to the airport while enjoying the trail mix snacks and Truly spiked water in the back seat.
Off we go!
Fast forward. I land in LA, sitting in coach row 22 so I'll be sitting a while. I grab my phone text my sister to let her know I landed since she is the only person that knows I am out here, just in case I get kidnapped. Then I send a message to LVD68 letting him know I have landed. Not even 2 seconds after sending the text, my phone rings.
"Hello..." I answer the 1-800 number suspiciously because it could be a bill collector.
"Hi, Kay? this is Lashonda your representative with The Black Dungeon."
"Oh hey girl!" I didn't know it was a sista that I've been dealing with.
"Your car will be waiting in parking structure 5 for you. I have sent you a photo of your car and driver."
While I am on the phone I see I am at Terminal 7, so it'll be a while walking before I make it to the arrivals.
"OK, thank you."
I check out the photo she sent, and it was a Middle Eastern man, very professional photo, and a basic online picture of a beautiful burgundy Lincoln MKZ town car.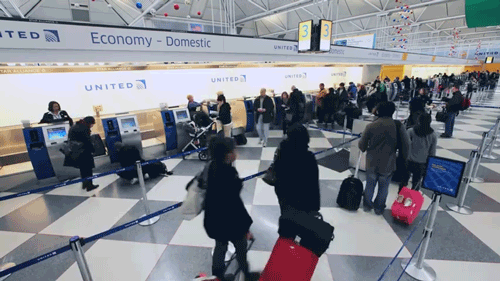 It's super dark, it's after midnight here in LA. The flight was like 5 hours. IT TOOK FOREVER!
The scenery here is gorgeous though, I had never been before, so a good hour in the car sight-seeing helped calm my nerves. If the town car had wine I would be more calm.
Coasting along...
"We've arrived miss."
I step out cautiously, he grabs my bag from the trunk and walks me into the house.
The place is real simple, nothing special at all. I was expecting some real Hollywood type shit. It looks like my grandma house. Very clean and cute, but it doesn't scream fuck me crazy and let's do nasty shit.
I get a text in Wickr that reads: Be there at 3:30
Which gave me about an hour and a half to get cute, in character and showered up. All these thoughts are running through my head. Who will walk through these doors, will he like my Beyoncè wig, should I put on my Freakum dress or lingerie?
I again turn on Beyoncè Essential playlist on iTunes using the Bluetooth speaker, pop 4 SheOrgasm pills and I await the arrival...
3:30 AM
In walks the great Kanye West. I was purposely waiting in front of the door looking super sexy in my Freakum dress!
We lock eyes and I am shocked. Star-struck. Stuck.
I remember that I am supposed to be in character, and I snap out of it.
"Wassup Kanye. Come on in." I walk slowly closer to him as he shuts the door.
"Hey B, Sorry I'm coming so late. I had some issues at home tonight." He removes his shades from his face (mind you it's dark as hell.) and places it on the entryway table.
"You know not to ever make the Queen B wait around all night, go sit down." I yell at him in full 'This Is How I Think Beyoncè Acts' tone while pointing to a spot on the hard wood floor where I wanted him to sit. For some reason I feel like he needs to be dominated and treated like a little bi-atch!
"You know you looking real good right now?"
"I know Ye." I do a Beyoncè spin, and flip my hair.
I had no clue where this was going and how quick he wanted to get into it. But I continued to just go with the flow.
"You came empty handed?"
"Naw, I actually have things here already stored in the closet. I brought them here last night."
"Anything fun?"
"Yes, yes definitely." He gets up off the floor.
"Um, did I give you permission?" he stops in his tracks and immediately rolls back down to the floor.
"My bad."
"Listen up, from now on you refer to me as Queen B. You will do as I say and you must request to make a suggestion. You will only speak when spoken to and there is no safe word. Do you understand!?"I walk toward him and placed my heel on his thigh as I finalize my last words.
"Yes Queen B." He looks up at me with the happiest eyes I've ever seen. At that point I knew how this night was going to go and I wanted to deliver top notch results.
"You have been a hot fucking mess in these streets Ye! And to think you expect somebody to respect you? You're a fucking clown now! And you wonder why me and Jay didn't wanna come to your reality TV wedding with more clowns! Or call when she got robbed while I was on tour with my baby escaping your friend, yo mentor! We are going through our own shit as adults! We cannot focus on another grown ass man when we have issues in our home. You internalize all your emotions and feelings because you don't have anyone in your life to deeply talk with you and have meaningful conversations anymore. Your music hasn't had a bit of heart since the Graduation album. Coincidentally the same year when the one person you even care about and you can deeply talk to, left you. You need to grow up! Take responsibility, stop blaming everyone else for your feelings. You are the one in control of all of that!" I catch my breath and realize that this is more deep to me than a Beyoncè act. He looks so fucking confused and angry all at the same time. I try and reel it in a bit to get back focused.
"I obviously know you've been wanting to fuck me since me and Jay shot Bonnie and Clyde. Thank you for writing that by the way, I never said Thank you. But you knew it was never going to happen. I was in love... But today is the day Ye... You can now get up to get your bag out of the closet and show me how the night is going to go."
I remove my heel from his thigh and allow him to get up. He hurries along with fear in his eyes.
He stops in front of me with a bag and empties it out by my feet. Dildos, whips, shackles, and much, much more. I am ready to FUCK KANYE back to the OLD Kanye!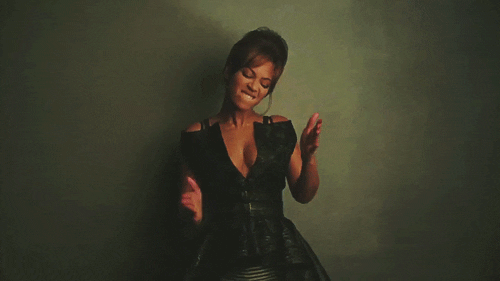 And this is how it went...
Part 2 will drop Friday July 6th!