A SENSUAL EROTIC XXXPRESSION Experience! 
If you are in the Charlotte area I am SURE you've heard of @Izrealthepoet event that is held almost every Saturday at Diamond's of Charlotte. If you haven't, I am telling you now it is SOOOO much fun, naughty fun. Good music, talented erotic poets, BDSM tutorials, sexy staff, funny host, playful and engaging guest. Definitely an event that will turn you on and have you lining up multiply sexcapades. 
So let me tell you about my night because I had a fucking blast. It all started with a little pre-gaming all by myself. I was sipping a Titos martini, no vermouth. Listening to some Drake and dancing around as I got ready.
I was looking super dominatrix sexy. Leather shorts, thigh high stockings that clasped to my all black lingerie one piece, and some leather heeled booties. Speaking of booties, my ass was lookin fatter than ever! 
I make some final touches to my make-up, and then I head out the door. (I poured the remainder of my Titos in a water bottle to take with me for the ride. Note: I do not condone this behavior but I said Fuck It). I arrive at 7:45pm so that I can mingle with the staff, eat, and get the benefits of this free ticket from @thecloudcreative. My table is right up front and I have a lovely view of the slim thick model getting her body painted.
She had cute perfect A cup perky titties, and a beautiful brown ass that sat just right, jiggled effortlessly and made you want to keep your eyes on her. I know the nigga painting her was getting horny as he caressed her body because I was getting horny watching him caress her body. This was definitely setting the mood for the night.
I continued to mingle, since I came to this event alone. I run into a sexy ass friend, she's wearing this tight shimmering dress that hugged her body showcasing every perfect crevice. I had to see that ass shake in front of me.
Her ass was literally the definition of a Georgia peach. I wanted to bite it and have her lick up the juices. Thankfully the show was about to start so I had to contain myself. I sit back and listen to Izrealthepoet do his thing as he introduces the first guest... Word cannot describe how sexy this exotic dancer was up on the stage. She was strong, flexible, playful, and good at her shit!
 Making her way away from the pole was just as entertaining as her moves on the pole.
 I had to go throw a few of my dollars watching her manipulate her cheeks like that.
I'm already horny and this wasn't helping me calm my wetness. At this point I text some boo's to see who is going to be free when I leave this place. I have 3 candidates, so as the time gets closer I'll choose since they were all game. I order some more drinks, and continue to watch the show. They had some amazing erotic poets perform that was giving me LIFE. The word play was dope! The audience couldn't help to say 'REWIND' every time they heard some sick shit, that needed to be repeated.
There was this couple sitting next to my table, super friendly and both very attractive individuals. I openly flirted with the lady, telling her about my blog, complimenting her outfit and frame. She was a thick girl, with a very pretty face. Even behind her masquerade mask her light skinned ass was looking like a snack The guy she was with, was very handsome as well, tall and slender and had a smile that gave me the impression he was naughty. I peeped in the beginning of the show when the host asked if there were any swingers in the building, they screamed loud and proud. When he asked if there were any ladies who like other ladies I shot my eyes over at her... And of course she had a lovely smile on her face cheering away. I knew for sure I was going to be going home with them tonight. 
Up next was a guest participation act, and guess who was selected.
The couple I have a crush on! She is directed to perform a lap dance for him and make it sexy! She did just that! The way his hands fell down her hips was making my pussy throb with excitement. I was envisioning me following the path of his hands down her hips and kissing and licking the back of her neck. She went on for only about 10-15 seconds and then they made them switch roles. He wasted no time sitting her down and giving her a show to Ginuwine - In Those Jeans. 
He showed off his thrusts, and rhythm, so I knew he was putting it down at home! The audience cheered and roared as they exited the stage. I eyed them the entire time as they walked back to their seat. I played it cool as I squeeze my thighs together masking my desire for them.
Up next Heff had a BDSM tutorial to show the audience how to properly smack ass. He had a sexy birthday girl bent over to demonstrate.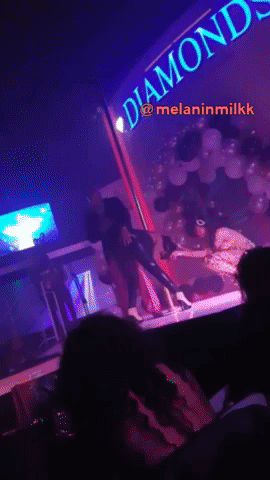 You could hear her faint moans over the music as he whips her ass with his bare hands. She squirms around as his smacks begin to sting. He knew what he was doing, his focus and precision was on point. 
Now I gotta stand up and walk around because I was so turned on, seeing her bent over like that, squirming and not being able to take it was a turn on for me. I go to the bar and take a shot of patron. The stupid bar has a $15 limit when using a card, so I had to take two shots. I was down with it! I take back the 2 shots like a pro and walk back to my seat. 
Right when I sat down they were asking for single ladies as guest participants. I quickly raise my hand. After locking eye contact and being selected I realized I was a little over eager, and changed my mind. He called me out and instructed me to bring my ass up on that stage. He continued to choose 2 other woman to come on stage as well. We stood up there together as he explained we were about to have a twerk off. I was like, "bitches move over, I was born for this" in my head. The first girl goes and I'm standing in the back like.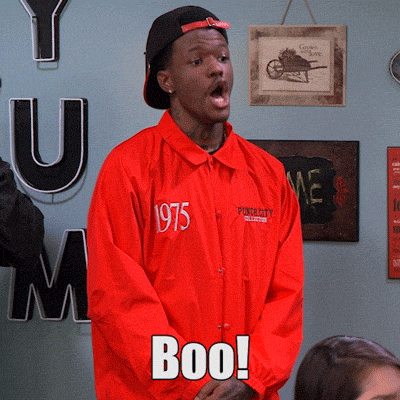 She didn't kill it, so I was like OK I got this! I clapped and smiled at her with my Good Job eyes. The next girl had on perfect twerking clothes, and appeared to have a nice ass body. I knew she was about to be my competition. She walks up and her song was Juvenile - Back That Thang Up. I'm like damn, she bout to SNAP!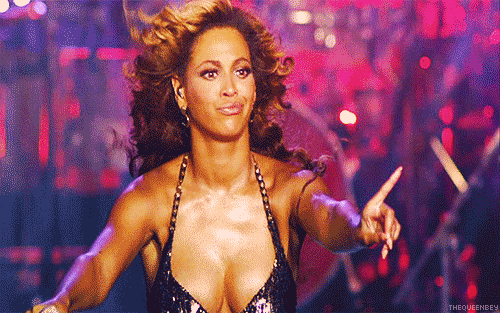 Nope! It was a straight let down. She was sexy, prissy, and sophisticated. However she was not twerking. She had so much potential. The audience clapped her away and the music cut off. It was now my time to let loose and show them how it's really done. A Pastor Troy song comes on, and I innocently walk to the center of the stage, gazing at the crowd and getting a bit nervous. Once that beat dropped, I believe I blacked out. I dropped to the floor and start shaking the leather off my shorts. My thighs and booty was looking real juicy. I hop up and bend it over and act like I'm being fucked so I start throwing that ass back.
The audience is amazed and begins to throw hella ones on the stage, screams and claps fill the room. I'm getting even more amped. The songs ends and I walk off center stage more confident than ever. I was the obvious winner. I collect the $32 I made in 10 seconds and head back to my seat.
My adrenaline is pumping so I dig in my purse and pop 3 of my SheOrgasms pills so it can marinate in my system by the time I get some NYE dick.
It's about that time to do the NYE champagne toast, so the host does his last words, and the music turns back up, time to get crunk! The staff removes all the tables and chairs to free up some space for the turn up.
I'm standing back observing the crowd, and the excitement happening on the dance floor.
They have a lady bent over in the middle of the floor getting spanked with a paddle. I could feel wetness build up between my fat pussy lips.
All of a sudden I get a nice little smack on my ass. I look back and  hear..
"My wife told me to come smack your ass."
"Aww, that's all she told you to do?" I glance over at her and wink. (If you're reading this hit my DM's we have some catching up to do!) For some reason I was acting real awkward and shy and didn't make a move that night. 
I walk away and go to the bar to grab my free champagne, since we have 3 minutes before the countdown. 
As soon as everyone yelled HAPPY NEW YEAR! I chugged my champagne, grabbed my phone and text my more desired dick option for the night. He replied quickly saying "come through". I plug his address in and realized he's only 9 minutes away. I quickly disappear out the side door and made my way to Jason's house. I was too drunk to drive anything longer than 10 minutes. 
I arrive and I'm staring at all these town home doors confused, forgetting which is his. Before I could text him, he opens his door and peeks his head out. All I saw was RED as I approached the door.
I walk through the door and immediately see his dick print thorough his boxers, I drop to my knees like a servant.
Aggressively pulled out his dick and spit on it before placing it down my throat. All of him was deep in my mouth for about 15 seconds while I massaged it with my throat making swallowing motions. Unable to breathe, I pull back and observe the beauty of his hard dick. I begin to kiss it, and rub it all over my face. Worshiping every inch of this heavenly piece of wood.
"You like that shit?" He rhetorically asks. He could tell I loved that shit. I could have kneeled there all night playing with it.
I look at him as I take it in my mouth one more time.
"You gotta stop, you gone make me cum" I immediately stopped. 
"Enough said!" I run up his stairs "Come fuck me now!"
He follows behind me after locking the door. I'm already assuming the position when he makes it to the bedroom.
He opens the drawer places on his Magnum, while sliding the condom down with one hand, he rubs down my pussy to make sure I was wet and ready.
"She's ready"
He gets behind me and begins to fuck me senseless. I throw it back, arch my back and grip the sheets.
"Mmmm, damn!" knowing those were the words of him about to nut, I plop on the bed to make him switch positions. He flips me around and pulls me by my legs closer to him. Pushes my legs deeper into the bed and plows my shit. He's so deep and I can fill my pussy becoming even more wet.
As soon as he starts rubbing my clit, I release a fountain of squirt. This makes me fuck me harder. Hes fucking me so hard, and I'm squirting so hard I begin to taste my own juices. It's going everywhere; my mouth, my eyes, his stomach. He pulls out and jack his dick until he cums in the condom. Still hungry to cum more I continue to finger fuck myself making me squirt even more. I'm pretty much giving him a squirt shower.
He moves out of direct fire and I slide off the bed incapable of using my leg muscles to hold me up on the edge of the bed anymore.
He heads to the bathroom to wash off. I continue to lay there like a dead cat. I get the strong urge to pee. So I head to the bathroom with Jason.
"Yo! I ain't ever had no shit like that before."
"It was real good right?"
"Man, you know I don't cum that fast. but that shit was so juicy and warm."
"I just was real horny" I didn't want to confess I took orgasm supplements earlier.
I wash up and head back to his room to put my clothes on and head home. It's still early I can go home and masturbate more and go to bed.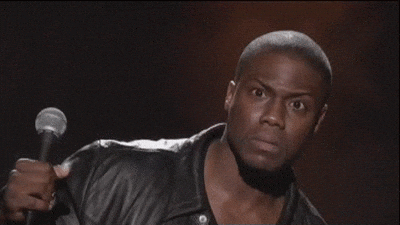 I look up and this nigga is staring at me wondering what the fuck I'm doing.
"Oh you leaving?"
"Yea, I was gonna head out."
"I thought you was staying, I have another round in me."
"Ok, I can stay." I remove my clothes and get back in his bed. We lay down and turn on Bright on Netflix. 
Halfway through the movie he begins to caress my inner thigh. I guide his hands right between my lips to show him I'm ready too. He puts on his dick hat then hops on top of me. I rub his dick all over my pussy to get the condom lubricated in my secretions. He fucks me slow and gradually picks up the pace.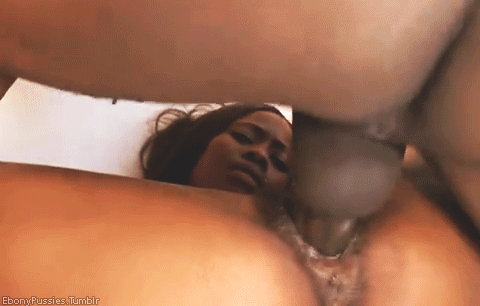 I watch as he goes in and out of me. I can feel my juices drip between my butt cheeks. The moment he brings his hands toward my neck, I lose it.
I begin gushing all over the place again! The loud shots of fireworks blasted simultaneously with his blasts of cum. After he completely nutted, he plummets right on top of me. We both roll over and fall asleep.
I know I was probably snoring that night lol. His bed was so damn comfortable, aside from the wet spot beneath me and the loud fireworks I fell right to sleep.
Morning quickly came and my sleep was interrupted by the scent of food. I get out of bed head to the bathroom, and there awaited a new toothbrush, wash rag, towel, and even a mini bottle of mouthwash. I freshen up, and head down naked since I didn't wanna go through the troubles of putting my lingerie back on.
"Hey! Good Morning Sprinkler" He laughs as he creates me a new nickname.He standing in there with an apron and all looking so scrumptious.
"Hahaha funny. What's cookin' good lookin'?"
"Just throwing together something simple. Smoked sausage, and peppers omelette with some grits."
"Well it smells amazing."
He tells me to go relax in the living room, he paused Bright for me where I left off last night. I grab his blanket and chill until breakfast was ready.
He comes in with my plate and extends his fancy center table into a lifted table to easily hold my food and drink. Once finished, I take initiative to go clean the dishes. I grab his apron off the chair and begin to clean.
 He makes his way into the kitchen, and starts rubbing all over me, and kissing down my back.
Next thing I knew his face was positioned between my ass cheeks. eating away as if he didn't just have enough. I drop the dishes in my hand and accept the generous gift. He eats me for about 2 minutes while stroking his dick with one hand and fingering me with the other. The moment liquid started to fall down my thighs he stops. Just like that. Just stops.
"Wait, no, more!"
"I gotta head out. I just had to get one more taste of you" I gave him a death stare with a sad pouty face.
"Ugh, fine!" I didn't argue, I was ready to go back home and lay down anyway. I run back up his stairs and put on last night's clothes. I grab my heels and we walk out together.
I left with so much joy, happiness and excitement. My pussy was very satisfied!
Pre-order Your SheOrgasms Supplements Here: (Click Image)
Please reload