Girls trips are always the best! What happens on the trip stays on the trip—or so I thought.
For me to be as wild as I am, I'm the most reserved of all my friends. People often tell me I look innocent, like the girl next door. Luckily, because of that, guys typically don't know what they're getting themselves into when dealing with me.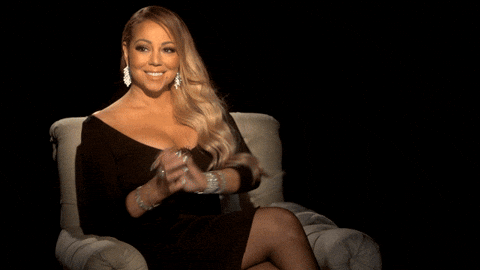 So, one weekend my girls and I decided to take a trip to Atlanta, my girl had recently went through a breakup and was in desperate need of a good old fashioned Girls Trip.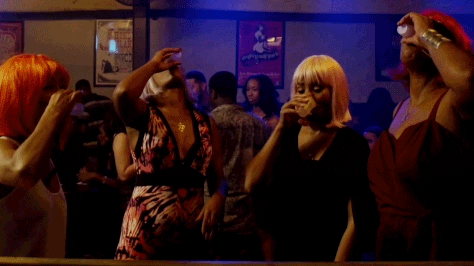 Road trips are always great especially when you're in great company, with good laughs and music. However, after 7 hours in a car with two very animated women I was exhausted, but I had to keep in mind that this weekend wasn't for me so I braced myself for the evening. It was our first night there, my girls were ready to get buck wild judging from pregame at the hotel. I honestly expected nothing short of ratchetry for the duration of the night. We barely made it into the club, and off they went into the mixture of other party goers to find some guys to buy them more drinks. I slowly trailed behind apologizing to everyone they ran into until I found a comfortable space to post up and watch everything go down. They started dancing with some guys they met at the bar and some how they both ended up on the shoulders of two strangers with their naked pussies shoved in the guys faces on the dance floor. I just stood in the corner and enjoyed my drink, laughing along side this handsome dope boy I had met earlier that night. Now I've never been one to like a skinny man, but something about him caught my eye.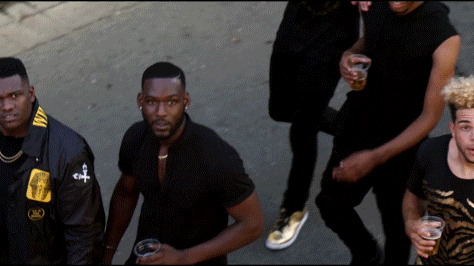 After the club let out these girls were on the hunt to bring someone back to the hotel. So, I exchanged numbers with the dope boy and told him that I'd let him know our plans later. I gave him a hug and tried my hardest to get my drunk ass friends in the car. From the club to the hotel they fell asleep, and all the plans they made fell through. To my surprise, I received a text from the dope boy. I told him to come through. When I got back to the room, I showered, threw on pajama shorts and t-shirt, and waited for him to arrive. Meanwhile, the girls are sitting on the bed laughing about all the craziness of the night. A knock on the door scared them. I laughed and walked to answer it, and there he was, standing there smiling with a bottle of Crown Royal. My nosy ass friend popped up outta nowhere and says, "Oh I remember you" nudged me on the shoulder and whispered "He's cute." He walked in and greeted my two friends before sitting on the bed and asking if we wanted to drink. I declined but my eager homegirl pulls out a cup and shoved it in front of him.
He laughed, poured his own glass and properly introduced himself. After a few minutes of talking, my eager homegirl blurts out, "I did not get this cute to not get no dick, tonight!"
Embarrassed, I looked at him with the "I'm sorry face" but he went right along with it. He stood up, took off his shirt, and dropped his pants. Y'all, when he dropped them pants, it looked like his dick unfolded!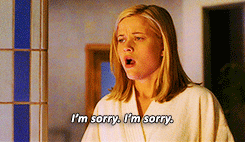 Beautiful chocolate color with a curve to the left, that's when I figured what was so special about him, that thing was finna ruin my life, and I was sooo here for it. Unfortunately, my eager homegirl saw this beautiful spectacle, pushed him to the bed and she hopped right on it without even second guessing it. I couldn't believe she was so bold, while she's bouncing on his dick he motioned for me to come over and have a seat on his face, so I did as I was told. I'm not gonna lie listening to her moan made me more wet and I rode his face envisioning it being his beautiful dick. She got her nut hopped off and laid across her bed. He slid me off his sticky face by my waist down toward his dick. I whisper to him "condom". He reaches in his pants pockets around his ankles and pulls out a condom. He lifts me right on top of him, as I guide his curved dick into my pussy. THAT DAMN CURVE, GLORY! His dick filled my pussy perfect and he drilled hard beneath me.
This man sat up and told me to turn around. As I was turning he pushed my head into the bed, pulled my ass in the air, and fucked me like I was the last pussy he'd ever get. And just as he thought he was going to fuck the shit out of me, I threw this ass back to match his thrust and messed him all the way up. He straightened his back and watched my ass bounce. When I heard "Fuck girl, this shit is so good" I knew I had him. After a few more strokes he pulled out took off the condom and came right on my ass. Out of breath, I got out bed went to the restroom got a warm washcloth, came back in to wipe down and he when I looked up he was smiling ear to ear. "You good," I asked. He nodded his head and whispered "I'm not done with you yet, I'm going to need that again." Eager to please I pop down into the Lil' Kim infamous squat, and he grabs my chin and says "Not tonight baby, I'll have something special for you tomorrow."
To be continued………..