I look over at Jordan, only to get even more horny by how sexy she was looking. Her body, her skin, her smile; she was looking so elated.
"How are you feeling?"
"Amazing, so amazing."
The look in her eyes I could feel she was really feeling amazing. Almost like she's in love with me. Not just the friendship love we share. But the You're Mine kind of love.
She doesn't break eye contact as we lay there gazing at one another. Before this urge to attack her takes over my body, I suggest we take a shower. She hops up super energetically to beat me in there. I go to the cabinet to grab my favorite Dove body wash and some wash towels. I bring my speaker to play some sensual music. As I'm waking into the shower I see her impeccable body glistening from the water. I stand aback to observe.
She must have heard me coming by the way she started to move and touch her body. It was so sexy, she was so sexy. I stood by the door just admiring her in action. I then snap out of being mesmerized once I notice all the water getting on the floor from her leaving the shower curtain open. We begin to kiss quite aggressively, kisses around my neck, my cheek, my ear, and my face. I plant my hands on her face to hold her still, so that I can kiss and suck on her juicy ass lips. 
"I love your lips." I whisper while still kissing her.
"I love you."
I can tell those words came out like word vomit. Her eyes pierce up at me, and I awkwardly break eye contact. I grab the wash cloth, and some soap and got things all lathered up to change the subject. 
"Maybe we should start actually getting each other clean." I glance back at her with a soft chuckle. I washed her body, every crevice and every curve. I purposely focus on her nice round ass, so soft and fluffy. 
I'm washing her body to the beat of the song playing, Romeo & Juliet by Trippie Redd. A very annoying song, but while it played as we touched each others body, the song became so sexy. She returned the favor by washing all over my body, but she focused her attention on my medium sized boobs. I grabbed the handheld shower head, and showered her body clean of all suds. I pushed her up against the wall, lifted one of her legs, and inserted my middle finger, slowly adding in my ring finger as her walls warmed up and loosened to my presence. I bring my mouth to suck on her labia minora, stretching them with my lips, all while my fingers are penetrating her. The water is making her slide down the wall deeper into my face. I almost feel like I can't breathe, so I step back while keeping my fingers inside her.
She pushes me back further as she gathers herself.
"Turn around" Her orders were followed right away. I turned around away from the water. She gets on her knees and begins to eat my pussy from behind. Squeezing my butt cheeks, and placing her finger in and out my ass. 
The steam from the shower and her breath on my pussy was making me even more wet. I couldn't tell if it was my juices, her saliva, or the shower steam dripping down my thigh. She places my body back in line with the shower water fall and begins to smack my pussy with her hand while the water splashes from between. I immediately begin to add squirt in to that mixture, it felt so good. She would smack and rub, smack and rub, rigorously until I couldn't cum any more. I slid to the floor with my weak knees, and just let the water smack me in the face. 
"You liked that?"
"So much, come down here with me,"
She straddles me while we lay at the bottom of the tub. She lifted my leg so that she can scissor me. It was already slippery, and after cumming, it was easy rubbing our clits together. My fat cat begin to pulsate as I felt hers pulsate. I leaned forward to put her left titty in my mouth. We laughed as I struggled to get to it. She ended up leaning in for me, and resting her body on mine. We laid there for about 5 minutes just softly rubbing each others body, and sharing soft kisses. 
We got up to do one final real shower, and get out. After drying off she throws on my robe. I head back to the bedroom naked because my horny ass wanna play with myself. I get to the room and one of my favorite songs was playing, so I laid in my bed, and begin to caress my breast. I close my eyes and just drift away into my thoughts. I open my eyes and see Jordan putting on yet another show.
Moving that thick frame of hers to the beat, biting her lips, and humming to the song was putting a smile on my face, and build up in my clit. 
"Now you turn around!" I order her, so I can see that pretty ass of hers.
 "Like this?" She turns around and shakes her cheeks.
 As she dances, and moves her body, I play with myself. Mesmerizing about the weekend, and fantasizing about her again while she's in front of me. 
"Now watch me." I wanted her to see me cum, since she has felt me cum. I continue to rub, and rub and rub.  
"Mmmm, I can see your pussy thumping."
"I'm about to cum."
The way these orgasms supplements I take are set up, my pussy squirted all the way across the room. I didn't think I had anything left in me.
"Damn Kay! You almost got me! hahaha. That was sexy as fuck, do it again!"
I lay there shaking as my body is still orgasming after squirting. "Oh my goodness."
 She comes over to try and suck more out of my pussy.
"She's empty! I'm all out!" Yes a bitch was tapping out, My pussy was so tender. I couldn't handle any more play with my pussy.
She lays next to me, and softly rubs it as I fall asleep.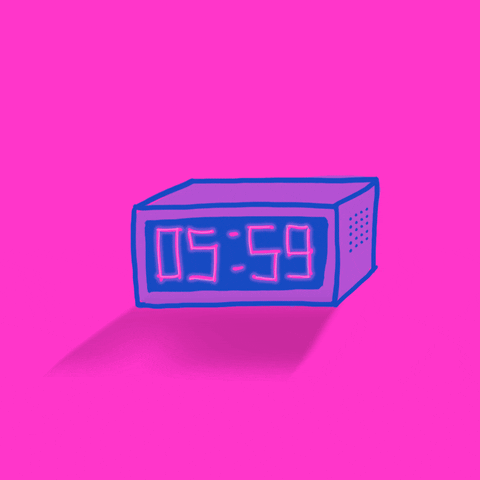 My alarm goes off, startling both of us. We slept the entire night, not even shifting positions.
"Good morning."
"Rise and shine honey. How'd you sleep?"
"I don't wanna get up. I don't wanna leave."
"I know, I wish you can just stay here. Although I don't think I can do this everyday haha, I'd be so unproductive."
"So what does this mean?" She rubs my face, and makes her way down my body.
"It means we had a good time, and we're just friends"
"hmm"
"hmm, what?"
"I don't know, never mind. I should probably get up to get ready and head to the airport."
"Don't do that Jordan, tell me what's on your mind? What did this mean to you."
"You know I've always liked you a lot. I always have. I thought this was you really expressing your love for me, and we were gonna work on being together potentially."
"Um..." I was speechless, and when I'm speechless I usually laugh. So I uncomfortably laughed.
"Wow, bye Kay. This is obviously a joke to you"
"No wait, just give me a second. You know I love sex, I put a lot of energy into anything I do, you know I love you, you know I have a guy friend that fucks me regularly. How is this actually gonna work with you being back in Minnesota? All of it is rather unrealistic. Yes we had fun, yes I love you as a friend, but let's not mess thing up, just enjoy the experience."
"OK, coo." She darts her eyes at me and walks out the room to go gather her things downstairs.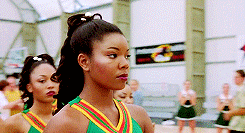 "I'll get ready so that I can drop you off at the airport!" I yell to her from upstairs. No response.
"Hellllooo?" I yell once more.
After no reply I get up and come downstairs. This bitch is pouring red wine and syrup on my carpet. I stand there stuck because I've never experienced such thing. BITCHES IS CRAZY. Now I understand when niggas be saying it.
"I'll call a Lyft" She finally speaks as she empties out the rest of my red wine.
I wasn't even upset at the mess, but bitch MY WINE!!!! I was stuck. 
"Never again will I eat you out as a friend. Make you cum in the spirit of comradery. Or let you sit on my face because I wanna be supportive. Goodbye Jordan."
"Go to hell."
I let her get the last word, because the way I made her cum, the way I made her body feel. I know she'll be back. So until next time!
Please reload