If another person ask me if I like girls, I'm going to throw my strap on at them! lol
Here is my answer, for the LAST time. 
"I find women beautiful, I love the way they smell, the way they look, taste, walk, their softness, their attitude/sass, the curves of their body, the sexy stares, and glares they give, their flexibility. So every now and then I enjoy sexual interactions with women. NOT ALL THE TIME. I love dick too much. The strength and aggression of a man is more frequently desired. So do I like women? Hell yea! Would I be in a relationship with one? Probably not. Will I fuck, suck, kiss, cuddle, flirt, and rub on one? HELL YEA!"
Story Time
Jordan has been a friend of mine for quite some time now, I've been her sex coach, therapist, drinking buddy, a crying shoulder, turn up queen, and now a lover. I've always thought she was so bomb. When she told me she wanted to come visit me here in Charlotte, I immediately cleared my schedule and helped put that plan into action.
That Tuesday night she sent me her flight itinerary for her arrival Friday evening, only to leave me on Sunday morning. I was so excited I turned on some lesbian porn and grabbed my vibrator. Thinking of her had me so wet. She has this gorgeous natural hair that coils in the most perfect curls. Full lips, that I was looking forward to kissing. Long lashes that made her stare so much more enticing. A perfect slim thick figure that was evenly coated caramel. I wanted her right now.
Friday evening was here! I patiently made circles around the CLT airport arrivals until she made her way to baggage claim. She still looks exactly how I imaged, just a little bit more thick than I recall. Our embrace was so dramatic and long as I compliment her on her new and approved frame. We chitchatted the entire way home, laughing, and catching up. Once we make it, I mixed us up some martinis, now that I have bartending skills. I made Tequila cosmos, (Patron, Grand Marnier, fresh squeezed lime juice, simple syrup, and cranberry juice). So boommmbb!!! So things got crunk quick.
The two of us alone were having more fun than we would have had out at some dirty, crowded club. After about 3 of these martinis we were both a little TURNT. 
She starts dancing more, shaking her ass, grinding up on me, and caressing me. In my head I'm like "girl you betta stop" sounding like a straight nigga lol. I played off my attraction and started shaking my ass too, and grooving to the beat. 
"I'm hungry!" She blurts out loud. I really wanted to serve pussy right here right now, but I suggested we run to Harris Teeter instead. We requested a Lyft, and took a shot while we waited 3 minutes for Armand to arrive.
Armand  arrives, and Jordan and I hop in the back of his nice ass vehicle. I wipe the raindrops off top of Jordan's nose. She returns the favor and wipes the rain off my big ass forehead. 

"Enjoying the weather ladies?" Armand speaks as he observes us from his rear view mirror.
"You're cute! You do not have this magnificent beard in your Lyft photo. You definitely need to keep this look Armand!" Jordan laughs as I hit on the Lyft driver.
"You didn't input a destination. Where are you heading?
"Harris Teeter right up the street. If you can wait for us while we go inside to grab snacks, we'll be right back out and you can drop us back off.."
"That will be fine."
The entire time Armand and I are conversing, Jordan is back here rubbing all up and down my thigh. Since I was panty-less she got a glimpse of how wet I was. It may or may not have been crevice sweat, but either way, a bitch was horny. 
Armand turns on some hip hop and we go about our way.
"Be right back Armandddd" We both sing as we hop out the car. 
"Girl he so damn fine!"
"Suck his dick why don't ya! You over there salivating. Hahahaha" 
"It's that obvious? I ain't about to bless than man with my mouth. Go grab some cookies or chips. I'll get ice cream!" We separate and reunite at self check out. 
I decide to sit in the front see on the way back to the house. 
"That was quicker than I expected."
"You think 2 black drunk girls can't walk in and make quick executive decisions?"
"That's, that's not what I meant at all." He stutters as he tries to defend himself.
"I'm only joking Armand, you're real sexy when you get nervous." I reach my hand over to caress the scruff of his beard.
"Mmmm mmmm mmm!" Jordan plays my hype woman from the back seat. lol
He begins to drive, and I keep my eyesight on his crotch the whole time. He obviously notices me staring as his dick grows into a noticeable bulge in his cargos. He was not suppose to be my focus today, but I love me some dick! Armand and I both chuckle as Jordan sings SZA - Weekend  loud and proud. We arrive and Jordan eagerly hops her drunk ass out the car and heads to my door.
"You need my keys you drunk dork!" I throw my keys to her out the  window.
"Armand, I wanted to tip you."
"Whoa, really? Just like that?"
"Yup!"
"Damn you're so hot. Get in the back." He stops me from pulling his dick out quite yet, and he  parks his car in the parking spot next to my car. My happy ass hops out the front, open the back door, leans over the seat and lifts my dress. He comes around, pulls a condom out of his wallet, and slides his nice, hard Middle Eastern dick in my warm wet  pussy. 
"Oh baby! Your pussy is so wet. You wanted this dick, I can tell."
"Fuck me harder!" I text Jordan, so she can get some of this dick too.
Get naked and wait by the door. This is not a drill.
"I can't, if I go harder I'll cum." 
"Ok, don't fucking cum." I make him stop and waddle to my door with his hard dick still hanging out. Now Armand was probably like 27, a young short  yellow fella. But his dick was tall!
Jordan was waiting by the doors as directed. Bent over, and putting on a show. 
Her sexy ass knew what was up. The excitement in Armand's eyes were very apparent. He removes the condom on his dick, throws it on my floor and replaces it. Walks behind Jordan and begins to fuck her right in the middle of the floor. Gripping her waist with so much force and giving her that hard fuck I was wanting. Watching her scream, and him grunt was turning me on so much more, but now more for Jordan. 
"Now I'm really about to cum!" He grunts. I scurry over his way so that I can devour his dick before he cums, and he can blast all over my face. Right when I pull the condom off, he ejaculates all over my face, and makes me continue to suck him dry. I hate the taste of condom dick, but I continued to suck away.
He drops to the floor trying to regain composure in his legs. Jordan walks over to me and helps clean his cum off my face, using her tongue.She licked me like a puppy. It turned me on.
"Wow ladies, give me one second and let's go round 2."
"You can actually go now Armand, Thanks for participating though." We help him get up and lead him out the door. 
"But.. but, wait."
I wish you could have seen his face. I'm sure he felt used, and confused. We both laugh hysterically as we shut the door. Straight savages. And I can only partially blame it on the alcohol. 
"I didn't know you were actually this nasty."  She leans in and  begins kissing me. and removing my dress. 
 "I've been wanting to do this for a long time." 
"Why did you wait this long?"
"You were just my homegirl, didn't wanna screw anything up."
I start massaging her big breast and guiding them towards my mouth. I squeeze them so tight, so I can feel all her breast tissue, and her nipples can grow harder while in my mouth.
She pushes me closer to the couch and things turn up even more. Our hunger for one another was so strong. And our bodies felt the effects of that. 
She couldn't wait to taste me. I already have cum on my pussy from all the night excitements. She licks it all up, while at the same time making me cum even more. Her warm tongue was circling my vulva, and penetrating my vagina.
I had to return the favor. I wanted to taste her so bad. I grab her and we switch positions. She tasted so sweet, I focus on her clit while I gently twist my two fingers in and out her pussy. She was creaming all over my fingers. 
I bring my fingers to her mouth so that she can suck her cum off my fingers.
"Kay, this feels so good. Don't stop."
I come up for air. "I wasn't planning on stopping."
I kneeled between her thighs for what seemed like 20 minutes. Going slow, fast, fingering her, licking, sucking, pinching, and even smacking her clit. She mentioned to me once before that she never squirted before. So I felt it was my duty to make it happen tonight. As I go back to rapidly licking her clit and fingering her in a upward motion I had her squirting all over my face. I had to close my eyes, as she sprayed for more than 15 seconds. It was lovely. She was shaking and falling off the couch panting to catch her breath and screaming all type of curse words. 
"Fuck! You did not just make me cum!?"I smile and just proceed to lift her back off the floor. I lay on the edge of the couch and direct her to get on top of me.
"Come rub those juices on me." Her rubbing her clit on my clit, mixing our fluids felt almost better than head. We engaged in deep eye contact while she rocked back and forth on top of me. 
"We should stop."
"No, why?" I was so not for stopping. Everything was feeling so good. 
She hops off top of me and heads to the kitchen. I quickly walk my naked body right behind hers. She continues to pour her another shot.
" I don't think we need more shots." I see her grab the other shot glass and pour two. 
"It's not for you." She takes both shots back to back. "I'm going to bed."
"What's your problem? I'm confused" She walks away with an attitude. The Tequila must be starting to make her turn, or something. I follow behind her. I turn some music on and give her some space, she obviously needs to unwind. I lay beside her just vibing to some Jhene Aiko. 
"You know I'm a softy, and I get attached easily. You can't be making me cum the way you did, and giving me deep emotional eye contact and shit."
I start laughing.
"I'm fa real!"
"So that's why you mad and wanna stop? All because it feels good?
No reply. 
I lean over and put my fingers in between her thighs. I kiss her on the cheek and promise that nothing will change between us, I just wanna make her feel good tonight. She begin to loosen up again.
She pushed me back and begins to finger me. 
"I have to make you cum the way you made me cum."
 I had no problem with that. I spread my legs and let her play.
She continued to make random small chat while playing with my pussy.
"Shhhh" I just want to enjoy this moment, listen to my moans and this music. Don't pollute my mind right now with these non-sexual questions. 
"I'm sorry."
"Don't be sorry, just bring me your face." She plants her face on my pussy.
It wasn't the best head, so I maneuver her body so that I can sit on her face and help her lick me right.
This is so much better, I finally feel like I'm about to cum. She stops, right at that moment. Probably because I was crushing her lol.
I scoot down, and being kissing her again. She reaches her hands between us, and starts fingering me and her at the same time.
I finally get the chance to cum. From a long night of build up, I can tell it's going to pour out. She digs her fingers deeper, and I cum all on top of her. Leaving a puddle in her belly button. I collapse on the side of her. and she cuddles up next to me. We sleep the night away sticky and wet.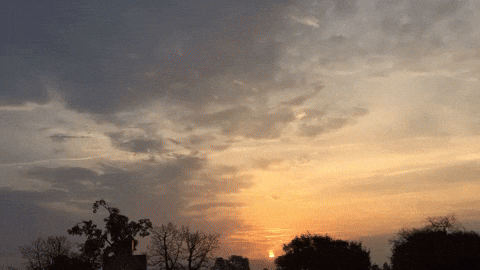 We wake up tangled in each others arms and the sheets. Morning breath and all, Jordan whispers...
"I need Tylenol." 
"You and I both."
I hop up and grab us some water and Goody powder. We fall back to sleep, and cuddle for the whole day. We'll wake up, have girl talk, and then drift right back to sleep. 
Finally at about 5pm, we both feel ready to be awake, and should probably take a shower.
And boy was this the best shower ever...
To be continued...
Please reload