Have you ever wondered what a Swinger party was like? Well, I can tell you ALL about it, detail after detail. My name is Janelle Brooks, I consider myself a swinger professional. I live in Baltimore and travel between D.C, New York, and the Carolinas to attend these private events hosted by my boy Spitta. I travel solo, because I have yet to luck out and find a mate that will willingly attend these festivities with me. I work in real estate, and Spitta actually throws me a few hundred bucks for each party I attend, mainly because I get shit started. When I attend, everyone always ends up looking like exhausted, sweaty gym rats from all the fucking, sucking, licking, and stroking.
A few things you may want to know about these swinger events:
1. It's usually at a hotel, or hosted at someone's home.
2. Single men have to pay to attend. Couples are discounted, and women are FREE!
3. There are people who are only there to watch.
4. Once the condoms are gone the party is over.
5. All dicks matter!
6. BYOB
7. And have fun!
Spitta sent out an email to his subscribers, letting us know about his next event, which will be celebrating his 3 year anniversary at the Aloft hotel, downtown Charlotte. I knew this event was going to be memorable because Spitta knows A LOT of people, and everyone loves him, so the turn out will be epic. The party was October 8th from 8pm until whenever. When I arrived, he booked 2 huge suites with connecting doors, which gave us access to 2 worlds of nasty. I was immediately overwhelmed with excitement.
Now For The JUICE!
(Story Time)
I left my purse in the car, and only decided to bring in vodka. I place the Grey Goose next to the TV, grab a water glass and take 2 shots back to back. I turn around and introduce myself to the white man sitting on the couch all alone.
"I'm Janelle. How are you?"
"Hello Janelle, I'm Tony. I'm pretty good thank you."
"Is it your first time?"
"Yes, you?"
"Oh, no. I frequent these things." He laughs at me, and we continue to make small talk since we are the only ones there at the moment. I find out that Tony is 32, and he's a truck driver. I could tell he was really nervous. I'm mixed myself, so I'm open to performing acts on any race. Not to mention, I don't mind girl on girl action either.
9 o'clock comes along and I can tell Tony was getting a bit anxious, curious as to when people were going to start showing up. I can tell he's super horny and ready, as he keeps rubbing his dick print through his jeans.
"Just so you know, people don't normally start coming until around 10. It'll be fun, don't worry."
"Could you tell I was getting antsy?"
"Yes, would you like to do a couple of shots with me?"
"Please!" We take a couple more shots, and Spitta walks in with a beautiful young black couple. I greet them with enthusiasm, and offer them beverages. The guy pulls out a small bottle of Patron of his own, and joins me with shots. The couple that just joined are both 25, and they actually aren't a couple they oddly met that day, and had been talking on Tinder for a couple days. Both very attractive people.
Before we knew it there were about 8 more people circling the room, drinking and having conversation. 
Who was there:
Me: 34, 5'4", curly hair, fat ass, shaved pussy, and a ride game worth taking notes on.
Tony: White male, 32, trucker, appears thin, but has an awkward beer belly, blonde, facial hair.
Tinder Couple Woman: Tall, juicy, short hair, nipple piercings, moderately hairy pussy, and a throat that never ends. We share similar traits. :-) 
Tinder Couple Man: Nerdy, really, really thin, bowlegged, big dick with a curve going up.
African Male #1: Watcher.
White Couple: White lady was thick as hell, short. Man was maybe in his 40's and normal IT looking guy. Only there fooling around with each other.
African Male #2: Tall, handsome, clean shaven face. Never saw his dick. He arrived too late.
D: A regular who I know very well. 5'9", husky, average dick size, super clean shaven. Eats pussy like a champ.
Black Couple # 1 Man:  Skinny, 6'2, beautiful big dick, hairy, facial hair.
Black Couple # 1 Woman: Fat, short, and sloppy. Never saw her body, stomach covered her pussy.
Single Woman: Young, maybe early 20's, not too fat, but not considered thick. V strip of hair on pussy. 
Hispanic Couple: Watching, ended up making out, and feeling on one another.
Single Black Man #1: Average guy, average dick, jokester, jacks off most of the time because no one really wanted to fuck him.
Single Black Man #2: Super short, and stocky. No... he was fat. But he had a thick dick.
There were at least 2 more single men. 1 more black couple I didn't get to mingle. 
So if you haven't already guessed. The ratio was kind of unfair. Normally, Spitta doesn't let so many single men attend. For some reason that day he did. There were 7 women minus the 2 that weren't doing shit with anyone else; leaves 5 women. 12 men!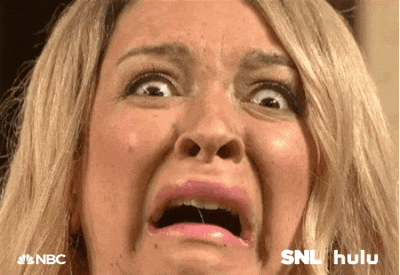 To get everyone naked, D and I decide to start of game of Quarters. We grab a cup, and a quarter and the rules are pretty simple. You stand at the given line, and toss the quarter. If you get it in the cup; you can keep on your clothes. If you miss, remove an article of clothing. (People normally miss). Since there were so many newbies, people were still a bit shy, and nothing was happening. So I start a game of Dare or Dare, no truths. 2 dares in I witness D over there rubbing on the pussy of Tinder Woman. I knew she was going to get attacked first, everyone had their eyes set on her. 
"Well, looks like we have some action happening over there."I embarrassingly point them out.
Before I knew it, more people began to interact in some type of sexual way. The shots began to kick in and I could see the energy shift. I walk over to the Tinder Man and begin sucking his dick, his curve made me look like an amateur.  Single Man #1 sneaks over and begins fingering me from behind. After I get Tinder Mans dick all slippery with my saliva, he pushes me on an open space on the bed, puts on a condom and begins fucking me. It's so deep and feels so good. Especially after SM #1 got my juices flowing from the all the clitoral stimulation. While getting fucked, the Single Woman comes and plops her pussy right on my face. I begin eating her pussy, sticking my tongue deep inside her canal, while tickling her clit with my nose. I began to feel suffocated so I push her off of me and force her on her back. Tinder Man flips me around and begins fucking me from behind while I continue to eat Single Woman's pussy. Someone grabs my hand and places it on their dick. It was SM #1, I begin jacking his dick, while eating pussy, and getting fucked from behind ( Yes, I was pretty busy). I felt Tinder Man cum as he quickly pulls his dick out and begins to massage it. I get up and make my way into the other room to see if it was poppin over there. It was not. There were the couples having their intimate time. As I head back into the other room Single Man #2 grabs me and starts sucking on my nipples. He leans me against the dresser and pushes my left leg up for me to hold. I shove his face in my pussy and he goes to town. I had to shift my body so that he was licking in the right area. This man was licking my urethral opening. I lead him back into the room that was poppin, and I lay next to D; who is now getting his dick sucked by Tinder Woman. I signal Single Man #2 to fuck me. He grabs a condom and puts his thick dick inside me, stretching my walls to a point where his 5" actually feels pretty good. I was confused ,and maybe a bit drunk. But he managed to make me cum all over his dick. The first one to make me nut. Normally, it's a big Mandingo dick that gets the job done.
As I'm cumming, I have watchers observing the fluids seeping out of my pussy. Men were in awe at how hard I was cumming, there was now a line waiting to dive in. Also, a line ready to fuck me.
D flips me around and begins to fucks me from behind. I see The man from Black Couple #1 walking my way as my face is planted in the mattress. I get excited as I see his gigantic dick swinging between his tiny chicken thighs. He reaches his hand underneath me to play with my nipples. I lift up for him, to give him better access to my nipples; and guide my lips to his perfectly chiseled dick. I maneuver my ass away from D, because that really wasn't doing anything for me. I slide closer to BCM #1, and slide his entire dick down my throat, no gag.
"What the fuck!?" He belts out in astonishment. His dick was so beautiful, all I wanted to do was suck it like my life depended on it. As I feel someone grab my ass, I quickly turn around and plop myself on top of BCM #1 dick before someone else put something inside me. Realizing there was no condom, I hop off and he grabs one. (I'm drunk, so at the moment wasn't worried about it). As he's getting protected, Single Woman walks past, and I grab her left breast and pull her towards my mouth. I start sucking on her nipples, and dramatically start making out. BCM #1 begins to get even more excited. Pushes me down on my back, pulls me to the edge of the bed, and starts pounding my pussy. Shoving every inch deep inside me. He wraps his hands around mt throat, and begins calling me all kinds of bitches. Definitely turned me on. I'm splashing cum everywhere. He pulls it out, and sticks his face in the mist of it all (and no, I don't mean midst).
I could't tell you what was going on with everyone else in the room at this point. I was in a galaxy of my juices, dicks, and titties. I immediately became weak, and tapped out. African Man #2 attempted to come and try something, I had to kindly decline. My pussy could not take anymore. Most of everything that goes on is a blur, because it's all in decorum, and everyone is all over the place. The acts of sex took place from probably 11PM until about 2:30AM. I walk outside to the door where Spitta waits, and stick my hand out. He gives me $300. Understand that I do not attend these for the money. However it is a great perk. Especially considering the fact that I drive so far or fly in. Before I could sneak out, BCM #1 runs behind me asking for my number. *Rule #1: Do not give your number to a man that attended a swingers event. Specifically a man that came with another woman. I drunkingly gave him my number though. Besides I did have 3 seconds of unprotected sex with him.
The night ended with me and Spitta getting a separate room at the hotel, and him eating my raw, tender pussy until I fell asleep and couldn't feel anymore. I was so gone, and I could feel my body becoming sore for the days to come. Every time, it is worth the work out! I woke up, like nothing ever happened, and drove back to Baltimore! I met with a potential home owner that afternoon!
Trying to figure out how to get involved?
Simply Google "Swinger Events In *insert city*. I'm sure something will pop up. 
HAVE FUN!!!
Please reload